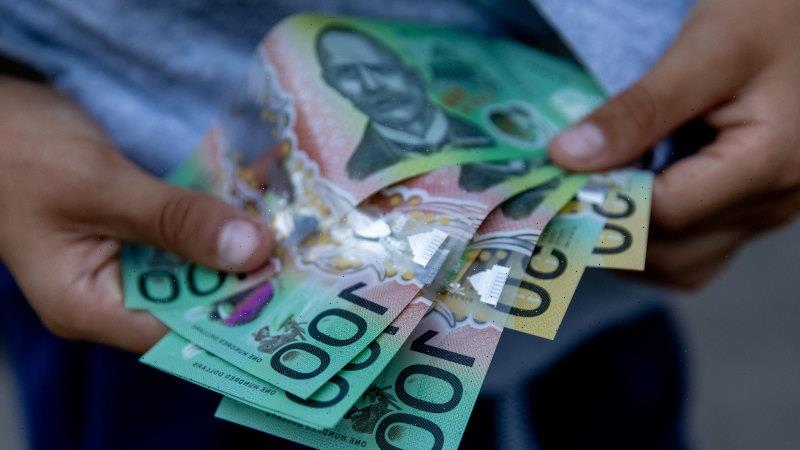 Parties talk tough on budget plans, but there's no magic pudding
November 24, 2022
If there is one thing that has been conspicuously absent from the Victorian election campaign, it has been a meaningful discussion from either side about how to get the budget back to a sustainable footing and tackle the state's hulking public debt.
Despite the precarious budget position, both sides have for weeks been locked in a furious spending arms race – particularly driven by capital announcements for new and upgraded hospitals.
On Thursday, with the release of final election costings documents, Labor and the Coalition attempted to create a sense that tough decisions were being taken to keep the budget in check. But dig into the detail, and you quickly realise much of it is illusory.
The Coalition's costing document was opaque to the point of being muddled. It promises a $2.1 billion surplus in 2024-25 – a year earlier than Labor – increasing to a whopping $11 billion in 2025-26, with lower debt, lower taxes and higher spending.
In reality, the huge surplus in 2025-26 appeared largely to reflect an accounting decision to transfer $10.2 billion from Victoria's future fund, which was set up using proceeds from the sale of VicRoads assets in the last budget to tackle the state's debt position over time.
The decision might save the budget on interest payments in the shorter term, but there is no magic pudding. It will simply cost taxpayers down the track. (The Coalition's claim this will boost the surplus by $8 billion in 2025-26, just in time for the next election, is questionable, as future fund investments do not have an impact on the operating result).
Both sides also raided the budget's contingency provisions, which are factored into the bottom line to guard against unforseen economic shocks, or other unpredictable events such as natural disasters.
The Coalition, for example, claimed it was "drawing down" a massive $7.6 billion ($2.3 billion of it in 2025-26) from "operational contingencies". Labor claimed a more modest $2.6 billion (including $1.1 billion in 2025-26).
Likewise, such decisions leave the budget more vulnerable to future shocks.
The Coalition also claimed a $5.1 billion saving by eliminating waste "through improved financial controls", although it has done little to outline how this would work in reality. There is also a $6.7 billion claimed from a decision to privatise the operation of two Victorian sewerage plants (through a 50-year lease).
Labor's policy document is comparatively clear, but it, too, is guilty of shuffling money around to pad out the budget in 2025-26, ahead of the 2026 election.
For example, it has claimed an extra $3 billion by delaying payments into a fund set up to meet (by 2035) billions of dollars in unfunded superannuation liabilities chalked up under the old defined benefits scheme for public servants. Again, this serves to impose higher costs on future taxpayers.
It is tantamount to a buy-now-pay-later approach to budget management.
The Coalition dished out $10.7 billion worth of health announcements during the campaign, mostly for new or upgraded hospitals, a cost neatly offset by shelving the first stage of Labor's Suburban Rail Loop.
Labor, on the other hand, announced about $4 billion for new and upgraded hospitals, and $620 million worth of ongoing health spending announcements.
It's hard to argue against investing in hospitals, given the social returns they can generate.
However, the cost does not simply stop once the bricks and mortar have been laid, or the high-tech machines installed.
As health economist Stephen Duckett and others have warned, capital spending announcements on health by both sides have also created a financial time bomb.
Every $1 of capital spending on new hospitals is said to generate about 50¢ of future recurrent costs, that will be needed to staff and run the hospitals on an ongoing basis.
Yet there has been very little discussion about how these and other future challenges can be met.
The Morning Edition newsletter is our guide to the day's most important and interesting stories, analysis and insights. Sign up here.
Most Viewed in National
From our partners
Source: Read Full Article