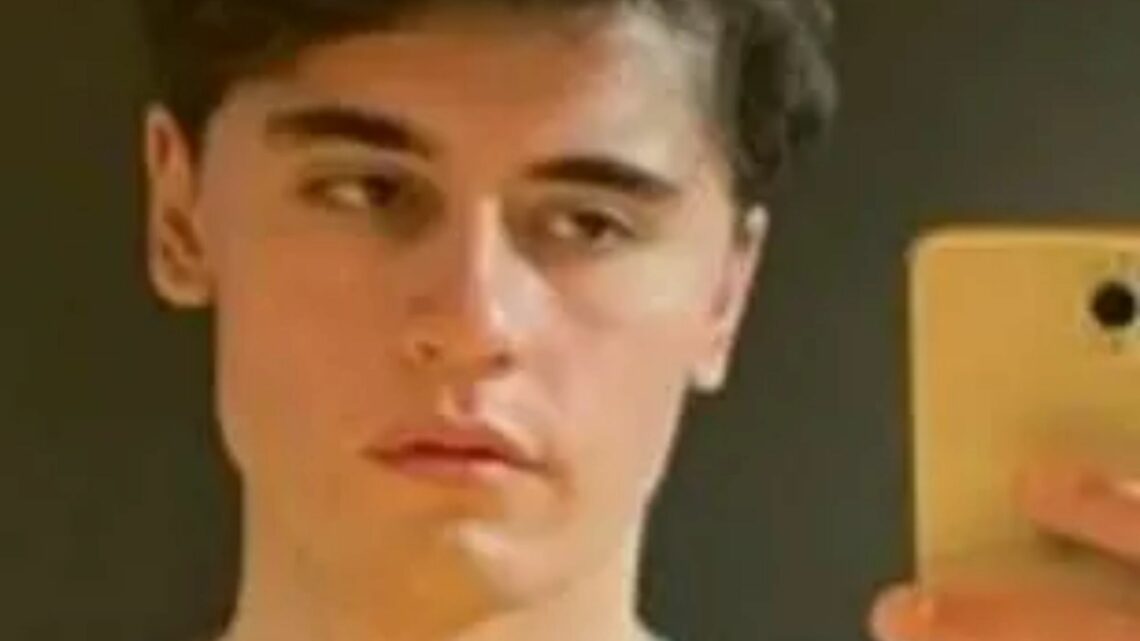 How Daniel Khalife 'tried to escape prison kitchen BEFORE' – but guards STILL let 'terrorist' lag slip out under van | The Sun
September 7, 2023
FUGITIVE terror suspect Daniel Abed Khalife reportedly tried to flee prison once before – but guards still let him slip out under a van.
The 21-year-old hid under the food delivery truck to make his daring escape from HMP Wandsworth yesterday – sparking a huge manhunt.
As cops continue to search for the former soldier, The Sun Online can now reveal the bid wasn't Khalife's first attempt to make a run for it.
Veteran prison officer Neil Samworth said: "I am hearing he has gone missing before inside the kitchens at Wandsworth.
"You see there is a roll call at the end of every kitchen shift. I am hearing its not the first incident with this prisoner.
"He must have been planning something."
Read more news
Alleged terrorist 'suspected of spying for Iran' as police manhunt continues
Daniel Khalife probe to be launched as MOJ vows 'no stone will be left unturned'
Neil said he found the escape "incredulous" and did not understand how Khalife, who was awaiting trial for terror offences, was working in the kitchen.
He explained jail jobs rarely go to prisoners who are on remand like Khalife – especially as his alleged crimes could make him "potentially dangerous".
The prison officer also revealed he believes the suspect should have been sent to higher security Belmarsh instead while waiting for his trial.
Neil added: "The more I read about the case, the more I know Khalife should have been kept at Belmarsh."
Most read in The Sun
OFF THE BOX
Gogglebox couple QUIT as longest-running star stands down after 10 years on air
ALARM BELL
Joe Jonas 'filed for divorce after seeing Ring doorbell footage of wife Sophie'
baby panic
Kourtney reveals terrifying details of hospital dash for surgery to save baby
TERRY'S AL GOLD
John Terry to join Saudi Pro League as he makes managerial breakthrough
Pressure is now mounting over Khalife's escape plot after it emerged staff waited an hour to alert police that he was missing.
Justice Secretary Alex Chalk revealed a probe will be launched into the prison as he made a speech in the House of Commons today.
An additional independent investigation will also take place in the future.
Khalife escaped in a chef's uniform of a white T-shirt, red and white chequered trousers and brown steel toecap boots.
He is thought to have used makeshift straps to attach himself to the truck as it was waved out of the notorious lock-up.
Neil is now wondering how guards didn't spot Khalife – claiming the delivery van should have been searched when it left the Category B jail.
The former screw, who has written two books about life on the inside, said: "Heads will roll for this one."
Questions have continued to be raised over the escape plot – with some experts wondering if it was an "inside job".
John Podmore who governed Belmarsh and Brixton Prisons, told the World at One: "The prison kitchen is a plum job. And it goes to the most reliable, allegedly reliable, trusted prisoners chosen by staff.
"And it is a very vulnerable area. It's where as we've seen vehicles keep coming, going in and out. goods coming in and out on a regular basis.
"It's the kitchens usually close to the gate. So it's a very vulnerable area. So you choose who goes there very, very carefully."
The hunt for Khalife has sparked chaos nationwide as additional security checks on the roads cause delays.
Airports and ports have been placed on high alert as anti-terror police scrambled to stop the prisoner leaving UK soil.
Khalife, who was attached to the Royal Signal Corps before being discharged, is accused of leaving fake bombs at an RAF base in January.
He vanished for more than three weeks after the bomb hoax before being arrested on January 26.
Another charge, under the Official Secrets Act, alleges Khalife collected personal information about soldiers from an MoD computer system that could be useful to an enemy.
He was being held on remand at Wandsworth prison and was due to stand trial on November 20.
The Ministry of Justice refused to comment on the latest claims.
OFF THE BOX
Gogglebox couple QUIT as longest-running star stands down after 10 years on air
WRONG-FOOTED
My daughter was forced to wear small shoes at school – now she's in agony
Source: Read Full Article