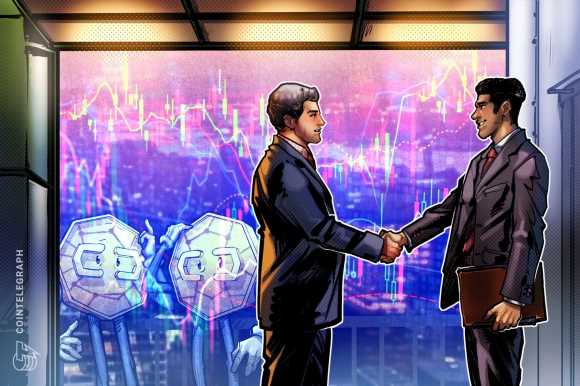 Coinbase futures approval seen as a major win amid the war on crypto
August 17, 2023
The approval for America's largest digital asset exchange, Coinbase, to offer crypto futures to U.S. retail customers is being seen as a major regulatory victory amid a heated battle with the country's securities regulator.
On Aug. 16, the National Futures Association (NFA) — designated by the U.S. commodities regulator as a registered futures association — granted Coinbase permission to operate a Futures Commission Merchant (FCM) platform.
A loud signal
Some crypto industry commentators see the approval as a significant regulatory victory for Coinbase and crypto, given thathe U.S. Securities and Exchange Commission has accused the exchange of avoiding the registration of its offerings.
"If I were a judge I'd wonder why somehow [Coinbase] manages to register with the [CFTC] yet the [SEC] claims that Coinbase is unwilling to do the hard work to register," investment management firm Electric Capital founder Avichal Garg wrote in an Aug. 17 tweet.
Former CFTC Commissioner Brian Quintenz, thpolicy head at crypto investment firm a16z, said that "Customers and innovation can both win when a regulator is open to having a constructive dialogue around new technology."
Meanwhile, Coinbase CEO Brian Armstrong said the approval was a major moment for crypto clarity in the United States.
The move has also placed Coinbase in a position normally helmed by traditional finance firms.
Two institutional exchanges, the Chicago Mercantile Exchange and the Chicago Board Options Exchange, currently offer Bitcoin and Ether futures in the United States. 
Coinbase labeled the move as a "critical milestone," adding it makes it the first crypto-native company to directly offer traditional spot crypto trading alongside futures products.
Tapping into a massive market
In May, CoinGecko reported that the global crypto derivatives market was worth just under $3 trillion, while Coinbase highlighted that the global crypto derivatives market represents around three-quarters of all trading volumes.
"Since the global crypto derivatives market can be three to four times larger than spot, this approval increases Coinbase's total addressable market," Dan Dolev, an analyst at Mizuho Securities, wrote in an Aug. 16note, as reported by Barron's.
Orca Capital's Jeff Sekinger said "Coinbase is set to become a pivotal access point for traders," adding that its new products will "cater to this demand and provide enhanced exposure and flexibility for investors."
CoinShares Chief Strategy Officer Meltem Demirors said it was "exciting times in US crypto markets," particularly given a pivot toward U.S. trading hours.
Related: Coinbase Derivatives Exchange set to roll out BTC and ETH futures
The firm initially unveiled plans to offer BTC and ETH futures contracts in mid-2022. The new approval will allow Coinbase to offer the crypto futures directly to eligible U.S. retail customers, rather than just institutional clients. The exchange did not specify when it would become available, however.
Company stock (COIN) did not react to the news, dropping 1.56% on the day to reach $77.7 in after-hours trading; however, Coinbase shares are up 130% so far this year.
Cointelegraph has reached out to Coinbase for further comments.
Collect this article as an NFT to preserve this moment in history and show your support for independent journalism in the crypto space.
Magazine: Hall of Flame: Wolf Of All Streets worries about a world where Bitcoin hits $1M
Source: Read Full Article