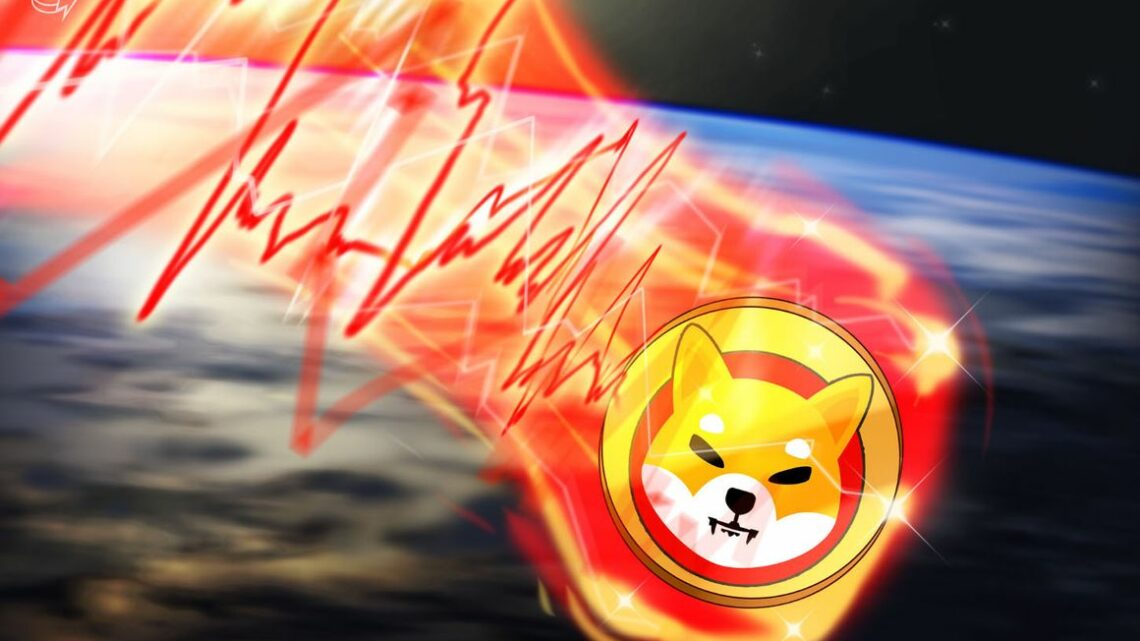 SHIB, BONE, LEASH tokens dip amid rumors of $2.5M Shibarium gaffe
August 17, 2023
The launch of the Shibarium mainnet — a layer 2 scaling solution for the Ethereum network — appears to have gotten off to a rocky start, at least when it comes to the price of its related tokens. 
Many Shiba Inu (SHIB) holders had held out hope for a sharp appreciation of SHIB, Shibarium's governance token BONE, and the LEASH token with the launch of the Shibarium network on Aug. 16.
However, those aspirations have been dashed rather quickly.
At the time of publication, the price of SHIB is down 8.1% in the last 24 hours, while BONE has fallen more than 14% in the same timeframe. The ecosystems' LEASH token — a low-supply staking rewards coin — fared the worst, dropping 23.5% on the day.
The price dip comes amid reports of a potential hiccup in the launch.
According to screenshots that reportedly capture an internal Telegram conversation between Shibarium developers, lead developer Shytoshi revealed that the team was unable to recover assets bridged to the Shibarium network.
Blockchain sleuth ZachXBT said that he had not yet confirmed whether or not the assets were truly lost, but noted that the RPC — a node that runs key blockchain client software — was "dead" and described the block explorer as "awful."
Cointelegraph confirmed, using the Shibarium Scan block explorer, that at time of writingthe last block was added seven hours ago. A number of preceding blocks had been mined but were still awaiting import at the time of publication.
Related: Binance approves Shiba Inu as collateral asset
Another screenshot allegedly showed one Shibarium user coming up against technical issue with the block scanner, saying that they were unable to query their bridged balance over the RPC.
The Shibarium RPC website is down at the time of writing.
Members of the community believe this could indicate a flawed bridge, with the total sum of locked funds amounting to nearly $2.46 million — comprised of $1.7 million worth of Ether (ETH) and an additional $762,000 worth of Shibarium's governance token BONE.
Collect this article as an NFT to preserve this moment in history and show your support for independent journalism in the crypto space.
Magazine: Experts want to give AI human 'souls' so they don't kill us all
Source: Read Full Article