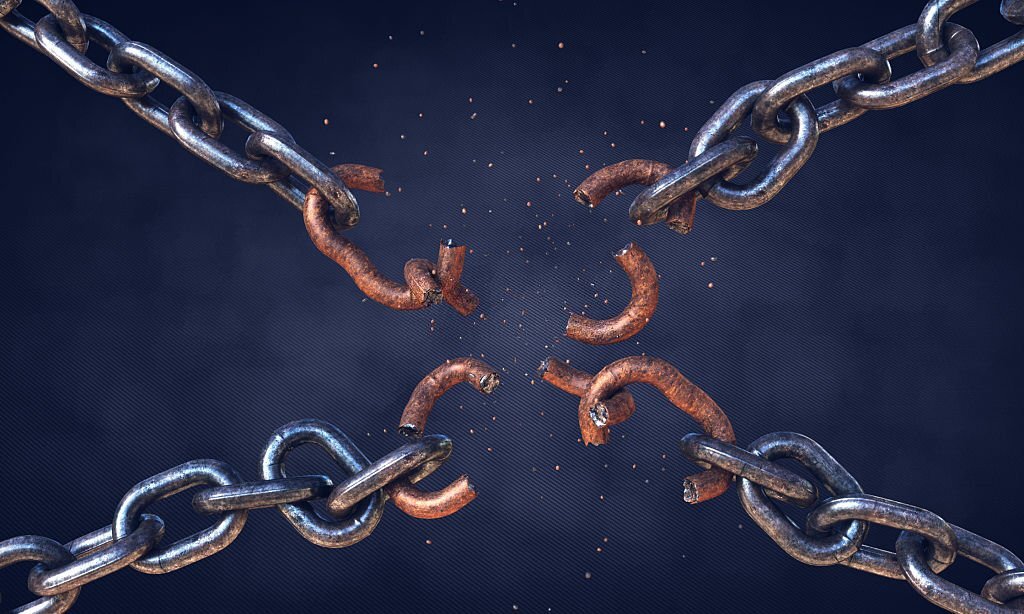 Stellar Breaks Free: Unleashes New Open-Source Disbursement Platform
August 17, 2023
Blockchain-based payment network Stellar has introduced the open-source "Stellar Disbursement Platform," aimed at facilitating faster, cost-effective, and transparent digital disbursements worldwide. 
Developed by the Stellar Development Foundation (SDF) over the past year, the platform enables individuals and organizations to execute bulk disbursements using digital assets for various purposes, including gig worker payments and digital aid delivery. 
Initially deployed for digital aid disbursements in Ukraine, the turnkey payment solution is now open-source and available for use and further development by anyone.
Revolutionizing Global Payments?
According to the announcement made on Wednesday, the Stellar Disbursement Platform allows users to send funds to thousands of recipients swiftly within seconds. 
It offers numerous applications, including supplier payments, payroll management, and contractor payments, catering to diverse payment needs. 
Furthermore, the platform's seamless integration with Stellar's global network of on and off-ramps, covering over 180 countries, provides recipients with the convenience of converting digital currency to cash "easily."
Denelle Dixon, CEO of the Stellar Foundation, expressed enthusiasm for the open-source release of the Stellar Disbursement Platform. She highlighted its success in facilitating digital aid disbursements in Ukraine and its subsequent evolution into a comprehensive payment solution. 
Dixon emphasized the platform's potential to empower gig workers, global payroll systems, and creators, fostering a more inclusive and accessible financial future.
Jeremy Allaire, CEO of Circle, also acknowledged the impact of the Stellar Disbursement Platform on humanitarian aid disbursements. He praised the platform's effectiveness in utilizing the USD Coin (USDC) and highlighted its potential to advance global disbursement practices. 
The open-source nature of the Stellar Disbursement Platform reflects a commitment to collaboration within the blockchain community. By sharing this tool with the world, Stellar aims to create a more accessible and transparent financial future, benefiting gig workers, global payroll systems, and creators.
Overall, Stellar's launch of the open-source Stellar Disbursement Platform marks a significant step towards enabling faster, cost-effective, and transparent digital disbursements worldwide. The platform enables individuals and organizations to streamline their payment processes with its wide range of applications and integration with Stellar's network. 
Stellar Secures Minority Stake In MoneyGram
On Tuesday, the Stellar Development Foundation announced its recent participation in the go-private transaction with Madison Dearborn Partners (MDP), solidifying its position as a minority investor in MoneyGram, providing cross-border P2P (person-to-person) payments and money transfer services.
As part of this investment, SDF has secured a seat on MoneyGram's Board of Directors, granting the foundation an opportunity to contribute to MoneyGram's future and digital strategy actively.
Per the announcement, joining a group of leaders from the payments, financial services, and technology sectors, SDF's presence on the board will leverage its collective expertise to fortify and guide MoneyGram's digital transformation.
Furthermore, the investment positions SDF to play a vital role in various aspects of MoneyGram's journey, including the expansion of its digital business, exploration of blockchain technology, and support for the company's overarching mission of facilitating secure and efficient global money movement for individuals and businesses across multiple countries.
SDF CEO Denelle Dixon expressed confidence in the growth and opportunities arising from this partnership. By fostering solid collaborations with organizations in the payments sector, SDF moves closer to its mission of creating "equitable" access to financial services.
This announcement signifies a mutually beneficial arrangement where SDF's involvement will contribute to MoneyGram's digital advancement while aligning with SDF's vision of facilitating inclusive financial access.
Despite recent protocol announcements and developments, the native token of the Stellar protocol, XLM, has consistently declined over the past two weeks. Currently, the coin is trading at $0.1262, reflecting a 2.4% decrease in value over the past 24 hours and a 13.8% decline within the fourteen-day timeframe.
Featured image from iStock, chart from TradingView.com
Source: Read Full Article