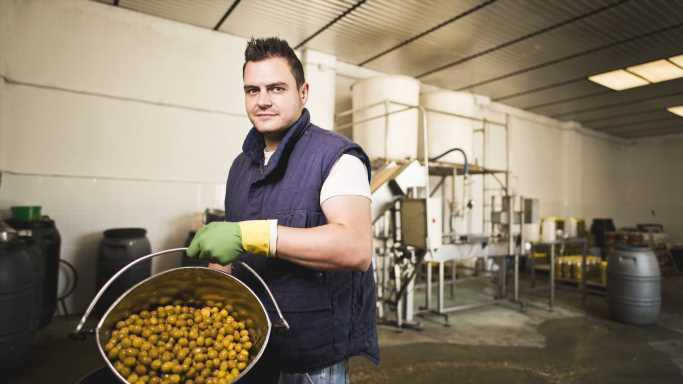 The Film Business Pays CEOs 6 Times the Average Industry Pay, and Jobs With Even Bigger Gaps
August 14, 2023
Amidst failed negotiations over compensation and other concerns, the Hollywood writers' strike passed the 100-day mark on Aug. 9. (See the most significant strikes in Hollywood history.)
One factor fueling tensions between the Writers Guild of America and the Alliance of Motion Picture and Television Producers is the outsized pay of Hollywood CEOs, which surged in 2021 and preceded a record-setting wave of layoffs across the media industry.
The film business is one of many industries where CEOs grossly outearn the average worker. To determine the industries with the most overpaid CEOs, 24/7 Wall St. reviewed data on annual mean wage for CEOs and all workers from the Bureau of Labor Statistics Occupational Employment and Wage Statistics program. Detailed industries were ranked based on the ratio of annual mean wage for chief executives to annual mean wage for all workers as of May 2022.
While motion picture and video has the 12th highest CEO-to-all workers pay ratio of any industry, a bulk of the industries with largest pay disparities are in manufacturing, waste management, or accommodation and food services.
In the animal slaughtering and processing industry, for example — where workers are often subjected to unsafe and harmful conditions with few benefits and little job security — the average chief executive earns 8.7 times the average worker, the second highest ratio of any industry. (But all these are industry averages and at the company level some CEOs are paid even more. These are CEOs of major U.S. companies who are paid 1,000 times more than their employees.)
The industry with the highest CEO-to-all workers pay ratio is casino hotels, where chief executives oversee multibillion-dollar hotel chains with thousands of low-wage gambling and hospitality workers. The average casino hotel chief executive earns 9.2 more than the average casino hotel worker, the largest disparity of any industry. 
CEO pay may also be a matter of scale, where industries with larger companies tend to have higher CEO pay relative to the average worker. In 20 of the 25 industries where CEOs outearn workers the most, the average company size is greater than the national average of 15.8 employees.
Click here to see the film business pays CEOs 6 times the average industry pay.
Sponsored: Tips for Investing
A financial advisor can help you understand the advantages and disadvantages of investment properties. Finding a qualified financial advisor doesn't have to be hard. SmartAsset's free tool matches you with up to three financial advisors who serve your area, and you can interview your advisor matches at no cost to decide which one is right for you. If you're ready to find an advisor who can help you achieve your financial goals, get started now.
Investing in real estate can diversify your portfolio. But expanding your horizons may add additional costs. If you're an investor looking to minimize expenses, consider checking out online brokerages. They often offer low investment fees, helping you maximize your profit.
Source: Read Full Article