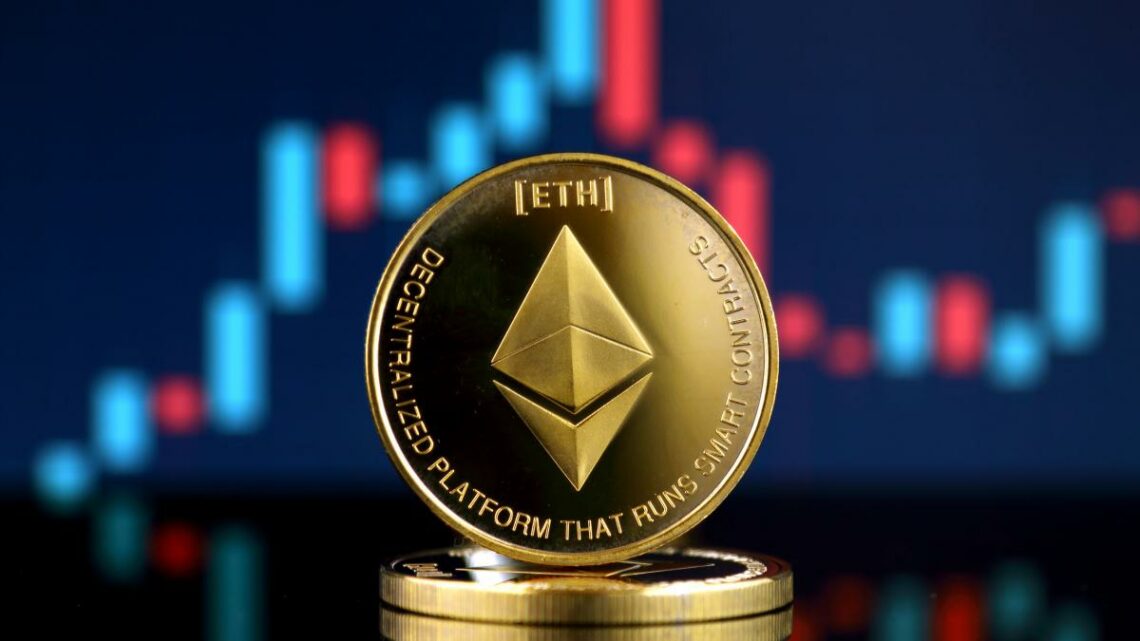 Ether (ETH) Poised For $6K By 2025, $14K By 2030: Finder Report
February 2, 2023
Finder's panelists turn more bullish down the line, predicting that ETH is set to reach $6,000 by 2025 and $14,000 by 2030. Founder of Seasonal Tokens Ruadhan O noted that transaction costs on Ethereum will rise as global economies recover, and this will incentivize users to buy more tokens. The increased buying pressure will propel ETH to higher prices as more validators and users flock to the network, Ruadhan said.
Ben Ritchie, Managing Director of Digital Capital Management AU, opined that Ethereum will power through harsh market conditions and "dominate the market as the leading smart contract platform". Ritchie added that this should boost ETH's price as more businesses develop decentralized applications (dapps) on Ethereum and network activity increases.
Origin Protocol co-founder Josh Fraser hailed Ethereum as the base layer of innovation for most of DeFi and NFTs. DefiLlama data showed that Ethereum boasts over $29 billion in total value locked (TVL), the highest of any DeFi chain. Some of the most prominent NFT projects like Bored Apes, Azuki, and CryptoPunks also run atop Ethereum's chain. Fraser believes these factors will put ETH on track for $14,000 by 2025.
CEO of Standard DAO Aaron Rafferty expressed bullish sentiment on ETH with a long-term point of view. Rafferty noted that ETH supply will drop, causing asset scarcity and hiked token prices.
The last 2 years have been extremely positive fundamentally for Ethereum from EIP 1559 to the Merge, [which] when combined, caused a deflationary effect to the protocol. As more companies like Mastercard and Visa use the protocol and more scaling solutions are integrated over the next few years, we should see on-chain supply reduce exponentially in the long term to the point that it will be nearly impossible to buy [ETH] from an open exchange in 2030.
Indeed, not all the panelists reached a consensus on ETH's future prices and some experts predicted more pain in the market before users experience upward momentum. AskTraders' senior analyst for crypto and forex, Nick Ranga, foresees "more downside in the short term". Ranga argued that geopolitical tensions coupled with higher energy prices could stifle markets until 2024.
Jeremy Cheah echoed a similar bearish view on ETH due to a lack of regulated protection for crypto retail investors. Cheah who is an associate professor of DeFi at Nottingham Trent University predicted that ETH will end 2023 at $1000. Cheah added that the token might only reach $2000 by 2025.
ETH Underpriced? When flippening?
60% of the experts agreed that ETH is currently underpriced at $1600. 56& of the panelists also chimed that now is the time to stockpile ETH. About 12% of the 56% specialists opined that ETH is overpriced and 16% recommend offloading Ether tokens now, expecting another downturn in crypto asset prices in the short term.
Perhaps the most prominent bone of contention throughout Finder's report revolved around whether Ethereum can flippen Bitcoin to become the largest cryptocurrency by market cap. Ethereum's market cap currently sits around $194 billion, while Bitcoin boasts a massive $445 billion despite heavy slumps in crypto prices since market highs in November 2021.
18% of industry experts predicted that the flippening could arrive by 2030. 30% of Finder's specialists think the flippening will never happen.
Despite contrary opinions regarding Ethereum flippening Bitcoin, some experts believe ETH's chain holds more promise compared to Bitcoin.
Ethereum looks to be more interesting than Bitcoin. The long-term charts highlight the ability to set ever-higher lows from June 2022. Also, Ether has returned above the 200-week average, something Bitcoin cannot yet boast of.
While not all 56 panelists agreed on price ETH price levels in the short term and long term, the general sentiment among industry experts suggests bullish movement for Ethereum and its native asset as the dust settles and the broader crypto markets recover.
Source: Read Full Article