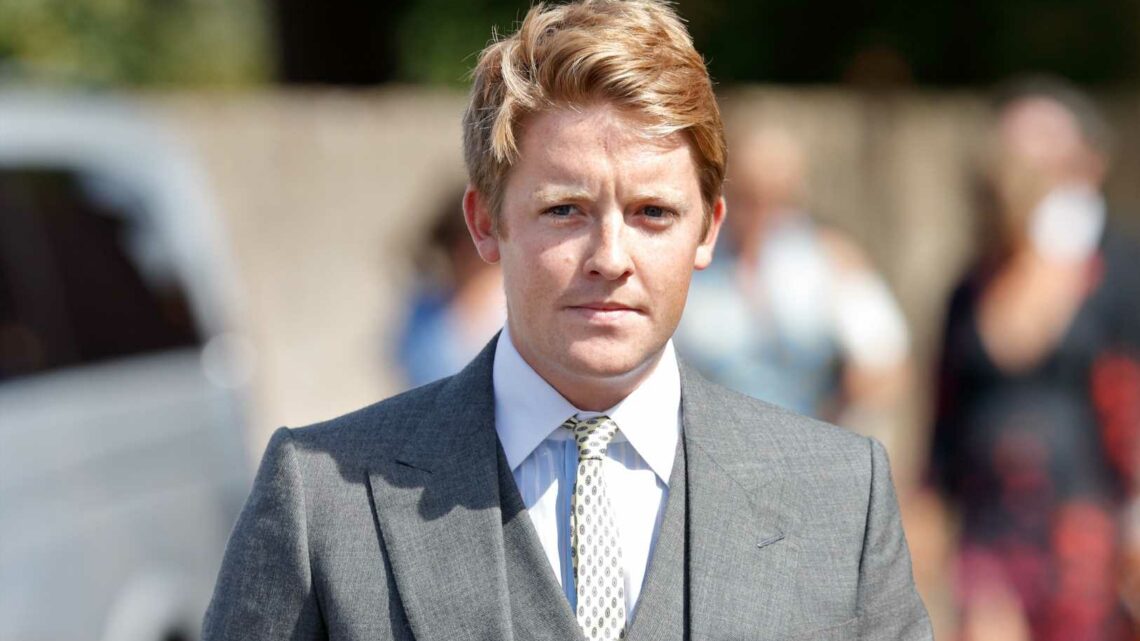 Who is Hugh Grosvenor, 7th Duke of Westminster? | The Sun
August 2, 2023
THE Royal Family has an abundance of successful friends and connections, and close pal Hugh Grosvenor is no exception.
The Duke has been described as the UK's most eligible bachelors in the past – and is one of the richest people in Britain.
Who is Hugh Richard Louis Grosvenor, 7th Duke of Westminster?
Hugh Grosvenor, 7th Duke of Westminster, is a British aristocrat and businessman.
He is close friends with royals like Prince William, Prince Harry and Kate Middleton.
He studied at Newcastle University, where he graduated with a Bachelor of Science degree in Countryside Management.
Why is Hugh Grosvenor so rich?
Hugh has an estimated net worth of around £10billion.
Read More on Royals
Blow for Meghan & Harry's pal Omid Scobie as he gives up royal editor gig
Strictly Come Dancing's upcoming series in chaos as royal special is axed
He has amassed this fortune through becoming the head of a property empire that boasts more than 1,500 buildings around the world.
He inherited control of the Grosvenor Estate when his father, Gerald, passed away in 2016.
The Duke, who owns the entirety of Park Lane and half of Mayfair, is often described as owning "half of London".
Who are Hugh Grosvenor's siblings?
The Duke has three sisters; Lady Tamara van Cutsem, Lady Edwina Snow and Lady Viola Roberts.
Most read in The Sun
I was stabbed by drunken dad in stomach & hospitalised, says Anton Du Beke
This Morning star gives birth to baby girl after secret pregnancy
Poor holiday park lighting meant we didn't see drowning son, say parents
Woke charity asked me to change name of my pub – I thought it was a joke
Hugh's older sister Lady Tamara is married to Edward van Cutsem, a friend of Prince William.
His other older sister, Lady Edwina, is wed to TV presenter Dan Snow, while the youngest in the family, Lady Viola, is married to Dragoons Guard officer Angus Roberts.
Ancient laws meant that, although Hugh is the third child of his parents Gerald and Natalia Grosvenor, he inherited most of his family's fortune over his older sisters as he is the only son.
Where does Hugh Grosvenor live?
It is not known which of his many properties the Duke counts as his main residence but he is thought to spend a lot of time at his family home at Eaton Hall in Cheshire.
The family also owns a town house on Park Lane in London.
Hugh's property portfolio includes the 11,500-acre Eaton Estate and a 23,500-acre Abbeystead shooting estate in Lancashire.
He also owns Reay Forest in Sutherland, Scotland, as well as an expansive property in Seville, Spain.
Is Hugh Grosvenor related to the British royal family?
Yes, Hugh's father was the late Queen Elizabeth's 14th cousin once removed.
According to reports, Her Majesty once asked Gerald Grosvenor, Hugh's dad, to be a mentor to Prince William.
Hugh has his own relation to the royal family as, in 2013, he became the godfather to Prince George, William and Kate's eldest son.
Who is Hugh Grosvenor engaged to?
The Duke became engaged to Olivia Henson in April 2023.
He proposed at his family home at Eaton Hall in Cheshire.
Read More on The Sun
What the rogue chin hairs really mean and when it's a serious problem
Asda is offering a free cash bonus for shoppers for Christmas – how to get it
Hugh and Olivia, an account manager for an ethical food firm, dated for two years before becoming engaged.
Olivia, who attended Marlborough College – the same school as the Princess of Wales, will become the Duchess of Westminster when they marry.
Source: Read Full Article