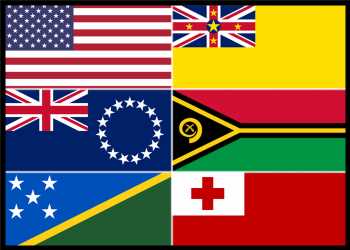 US Strengthens Diplomatic Ties With Pacific Island Nations
September 26, 2023
At the U.S.-Pacific Islands Forum Summit meeting at the White House, President Biden renewed his administration's commitment to enhance partnership with the Pacific Islands.
He announced a set of actions to strengthen the United States' diplomatic ties with a number of Pacific Island nations.
Biden said he plans to work with Congress to request and provide nearly $200 million in funding to them.
The President announced that the United States recognized Cook Islands and Niue as independent, sovereign nations and intends to establish diplomatic relations with both nations.
He said Washington intends to open an embassy in Vanuatu in 2024, having completed Congressional notification procedures this year. "We are also discussing our interest in opening an embassy with the Government of Kiribati. Today, we also announced that USAID plans to double its current staffing footprint and hire more Pacific Islanders to deliver effective and Pacific-informed programs".
Washington intend to offer U.S. Citizen passport and emergency services and visa services in the new embassies in Solomon Islands and Tonga and the future embassy in Vanuatu.
The United States intends to provide $500,000, subject to Congressional notification, to strengthen the Pacific Islands Forum's institutional capacity and increase U.S.-PIF cooperation.
The Biden Administration is requesting and working with Congress to provide an additional $64 million in development assistance across the Pacific Islands to advance priorities laid out in the 2050 Strategy for the Blue Pacific Continent and to advance additional bilateral support for Papua New Guinea and the Freely Associated States of Micronesia, the Marshall Islands, and Palau.
The United States will host the next U.S.-Pacific Islands Forum Summit in 2025.
Source: Read Full Article