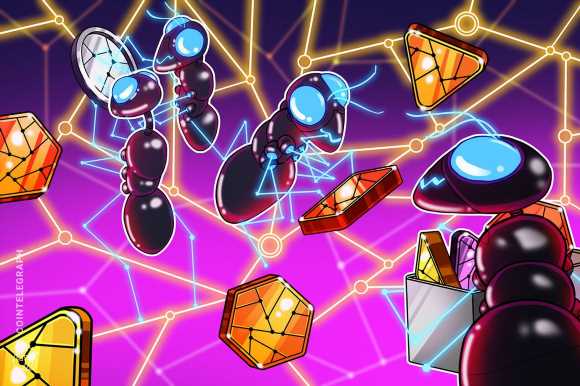 Yuga Labs to wind back from OpenSea over its axing of royalty enforcements
August 19, 2023
Bored Ape Yacht Club (BAYC) creators Yuga Labs is set to wind down support for OpenSea following the platform's upcoming removal of its on-chain royalty enforcement tool Operator Filter.
The Operator Filter was launched in November 2022, essentially enabling creators to restrict secondary nonfungible token sales only to marketplaces that enforce creator royalties, thus filtering out platforms like Blur.
However, OpenSea revealed on Aug. 17 that it will soon "sunset" the tool at the end of August, citing a lack of "opt-in by the entire ecosystem," platforms being able to bypass the tool and pushback from creators.
The following day, Yuga Labs CEO Daniel Alegre shared an announcement via X (Twitter), stating that the firm will gradually wind down its use of OpenSea's Seaport marketplace smart contract:
"Yuga Labs will begin the process of sunsetting support for OpenSea's SeaPort for all upgradable contracts and any new collections, with the aim of this being complete in February 2024 in tandem with OpenSea's approach."
"Yuga believes in protecting creator royalties so creators are properly compensated for their work," he added.
The post was met with a positive reaction from members of the BAYC community, while content creators/NFT project founders such as EllioTrades and Alex Becker also praised the move.
The CEO and co-founder of the Forgotten Runes Wizards Cult NFT project @dotta, was also in support, noting that they loved to see how Yuga Labs responded to OpenSea.
"The creators have enough power in aggregate to move to royalty-paying marketplaces. Yuga leading the charge is the spark that was needed."
Notably, Luca Netz, the CEO of the Pudgy Penguins NFT project also seemingly hinted towards doing the same thing as Yuga Labs, as he responded to the firm's post by calling it a "great move."
In a separate post from Coinbase NFT on Aug. 18 highlighting its "commitment to enforcing creator royalties," Netz also stated: "Let's talk."
Divided market
The notion of creator royalties and whether they should be supported/enforced or not, has become a divisive topic in the NFT community over the past year or so.
In the early stages of the NFT boom around 2021, it was the general practice to enforce creator royalties. However, marketplaces like Blur then stormed the market in October 2022 and managed to secure significant market share by offering zero trading fees and an optional creator royalty payment model.
Related: Nifty News: Coca-Cola gets Based, Reddit avatars reach 20M milestone and more
As a result, trading fees and royalty percentages started to decrease across the board as marketplaces competed for users.
As it stands, it generally appears that the NFT community is split between those who favor the cheaper NFT trading model of platforms like Blur, and argue for different methods of creator compensation, and those who staunchly advocate for the need to pay royalties.
Magazine: NFT Collector: Grails' lucky dip of famous NFT artists, new hope for PFP holders
Source: Read Full Article