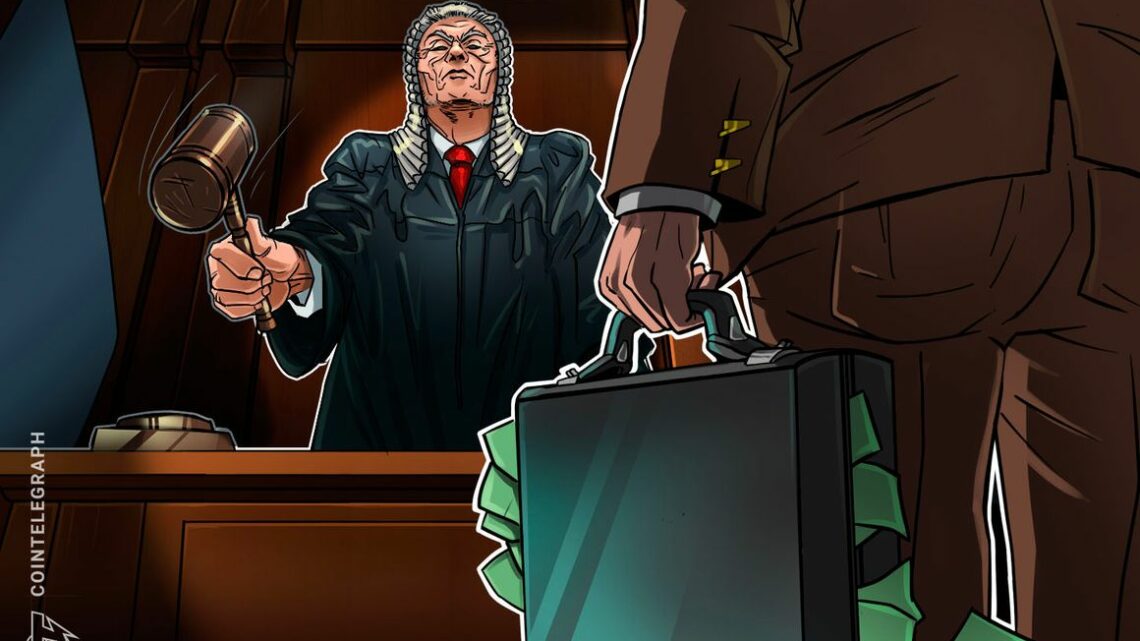 Tornado Cash developer Roman Storm released on bail, lawyer says
August 25, 2023
Roman Storm, the co-founder of the cryptocurrency mixing service Tornado Cash who was arrested on money-laundering and other charges on Aug. 23,  was released on bail soon after he was detained by the United States' Department of Justice (DOJ), his lawyer said.
Storm's lawyer Brian Klein took to X (formerly Twitter) on Aug. 24 to announce that Storm has been released on bail.
Klein noted that he still remains "very disappointed" about the fact that the prosecutors charged the developer just because he helped to develop software. He added:
"Their novel legal theory has dangerous implications for all software developers."
The bail came the next day after the U.S. DOJ announced the arrest of Storm alongside the charges against Tornado Cash founders, Storm and Roman Semenov, on Aug. 23.
The U.S. authority specifically charged the developers with operating the Tornado Cash services and allegedly laundering more than $1 billion in "criminal proceeds." Additional charges are related to "conspiracy to commit sanctions violations," as well as "conspiracy to operate an unlicensed money transmitting business."
Storm's lawyer Klein did not immediately respond to Cointelegraph's request for comment.
Related: Tornado Cash lawsuit judge sides with US Treasury in motions for summary judgment
The latest news comes roughly a year after the U.S. Treasury Department added Tornado Cash-related addresses to the list of Specially Designated Nationals of the Office of Foreign Asset Control. Subsequently, authorities in the Netherlands arrested another Tornado Cash developer, Alexey Pertsev. The developer was released from jail in April 2023, after spending nearly nine months in prison.
Pertsev and Storm are not the only prosecuted developers related to Tornado Cash, though. Another co-founder, Roman Semenov, was added in the OFAC's list of Specially Designated Nationals and Blocked Persons on Aug. 23 as well. The developer remains at large.
Magazine: Big Questions: Did the NSA create Bitcoin?
Source: Read Full Article