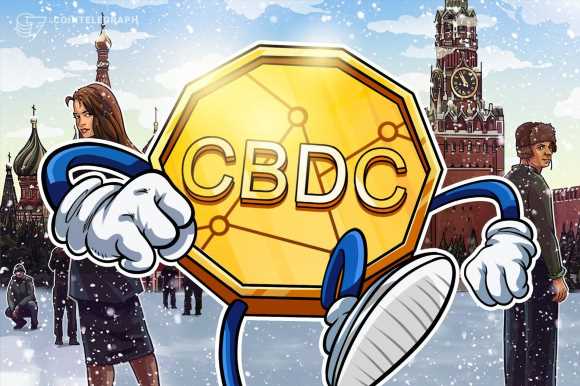 Only 17% of Russians would agree to store more than $200 in CBDC
August 25, 2023
According to a recent survey, conducted by the joint team of Saint Petersburg Exchange and the Russian Trading System (RTS), more than half of Russian citizens are willing to store their money in a central bank digital currency (CBDC). However, when it comes to storing more than 20,000 rubles (roughly $212), only 17% trust digital ruble. 
The survey involved over 2,000 respondents across the country aged 18 to 65, and its results were published in the local newspaper Izvestia on Aug 24. According to the report, 58.3% of responders are theoretically ready to put their money into CBDC.
But the majority of them (23.8%) would transfer only a sum from 5,000 ($53) to 20,000 rubles ($212) to digital money. 9% of respondents can imagine storing from 20,00 to 50,000 rubles ($212 to $529) in CBDC, 2% — an amount up to 100,000 rubles ($1058). As to the idea of storing all their money in central bank digital currency, only 2.4% are willing to do it.
Related: Gold-backed BRICS currency will be 'very hard' to deliver: Lyn Alden
The most common hindrances cited include insufficient information about the technology (22%) and concerns about cyber theft and system failures (21%).
On Aug. 15, Russia began testing operations with digital rubles. The pilot tests involve the participation of 13 banks and a restricted group of their clients. The initial phase centers on perfecting fundamental operations. This phase prioritizes key processes including the establishment and funding of digital ruble accounts, facilitating individual-to-individual digital ruble transactions, streamlining automated payments, and innovatively employing QR codes for seamless purchase and service transactions
According to the first deputy governor of the Bank of Russia, Olga Skorobogatova, the bank's strategy involves bringing the digital ruble into widespread use by 2025-27.
Magazine: Should we ban ransomware payments? It's an attractive but dangerous idea
Source: Read Full Article