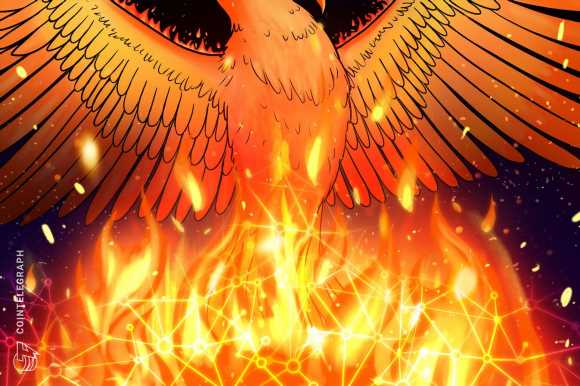 Stronghold requests permission to burn tires for crypto mining in Pennsylvania
August 30, 2023
Stronghold Digital Mining, a Pennsylvanian crypto mining company, is seeking approval to produce up to 15% of its energy using shredded tires at its Panther Creek plant in Nesquehoning. Local environmental activists are preparing to oppose the initiative. 
According to local media, Stronghold filed an application with the Pennsylvania Department of Environmental Protection in July. However, the information only broke into the public sphere at the end of August. Officially, the company requested the use of so-called tire-derived fuel, citing the United States Environmental Protection Agency's (EPA) approval to use the energy source at other industrial facilities in the state.
TDF has indeed been legal in the U.S. since 1991 and, in combination with other fuels, is being used at four plants in Pennsylvania. But local environment activists highlight the dubious status of the facilities, already consuming TDF and insist that the crypto mining facility shouldn't be granted such permission. Russell Zerbo, an advocate with Clean Air Council, said in the environment-focused West Pennsylvania radio show The Allegheny Front:
"Because [Panther Creek] uses the electricity it produces to generate cryptocurrency, rather than selling that electricity to the energy grid, the plant should be completely re-permitted as a solid waste incinerator that would be subject to increased air pollution monitoring requirements."
Charles McPhedran, an attorney with a public interest environmental law organization Earthjustice, said that sulfur dioxide and nitrogen oxide emissions skyrocketed after Stronghold took over the Panther Creek plant in 2021. The company didn't shy away from using the coal to mine crypto, though consuming the supply of the waste coal, generously available in Pennsylvania. According to some estimates, there are 2 billion cubic yards of waste coal still polluting the environment throughout the state's territory. 
Related: Arkansas counties rush to pass noise regulations for crypto miners
Recently Stronghold revealed its financial results for Q2 2023. It mined 626 Bitcoin during the second quarter of 2023, which is 43% more than in Q4 2022 and represents 1% sequential growth compared to Q1 2023, despite the Bitcoin network hash rate rise of 39% and 23% during the same periods respectively. The company generated revenue of $18.2 million and a net loss of $11.7 million
Magazine: Inside the Iranian Bitcoin mining industry
Source: Read Full Article