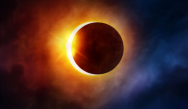 Solana Eclipsing Ethereum? Analyst's Top Altcoin Pick Emerges
September 19, 2023
Solana (SOL) has captured the attention of former Goldman Sachs executive Raoul Pal, who recently declared it one of his standout altcoin choices and a potential contender to Ethereum's dominance.
In a new interview, Pal highlighted Solana's unique strengths, emphasizing its unrivaled speed and performance, qualities that have even prompted payments giant Visa to choose it as their platform of choice.
Pal unveiled his enthusiasm for SOL, dubbing it one of his foremost altcoin choices and a contender for the most promising project outside of Ethereum. The crypto luminary also shed light on the growing influence of Solana's co-founder, Anatoly Yakovenko, popularly known as Toly, in the cryptocurrency landscape.
Pal's bullish stance on Solana stems from its speed and exceptional performance, characteristics that have garnered attention even from giants like Visa. 
Pal said:
"So, why is Visa using Solana? Because it's fast. It's fast, and it does a good job."
This sentiment represents the distinctiveness of Solana in comparison to Ethereum and hints at the potential for interconnectivity between these blockchain ecosystems. Visa's recent announcement of its foray into stablecoin settlement capabilities on Solana further bolsters its credibility in the industry.
Solana: Recent Market Performance And Outlook
Despite Pal's optimistic outlook, the charts tell a different story for Solana. On August 5th, SOL experienced a bearish market structure as its price plummeted below the crucial $22.73 support level. Subsequently, in mid-August, the cryptocurrency endured a sharp decline, witnessing a staggering 23.8% drop from its recent peak.
SOL market cap currently at $8 billion on the daily chart: TradingView.com
Prevailing Bearish Momentum 
As of now, Solana remains in the grip of this downtrend, with its market structure yet to show signs of a reversal. The Relative Strength Index (RSI) lingers below the critical 50-point mark, underscoring the prevailing bearish momentum. A pivotal line of defense for the bulls is the 78.6% retracement level at $16.94.
According to analysts, a test of this support level could offer a viable buying opportunity, potentially targeting local highs at $25.5, $29, and an ambitious $32. However, a dip below the $15.5-mark would invalidate any hopes of a bullish reversal at the 78.6% retracement level.

SOL price action in the last week. Source: Coingecko
Market Statistics
At the time of reporting, SOL was trading at $19.84 at CoinGecko, reflecting a 3.7% gain in the past 24 hours. Over the course of the previous seven days, SOL had exhibited a commendable rally of 12.5%.
In contrast, Ether (ETH) was priced at $1,637.25, marking a modest 0.3% increase within the past 24 hours. Over the same seven-day period, ETH had recorded gains of 5.5%.
(This site's content should not be construed as investment advice. Investing involves risk. When you invest, your capital is subject to risk).
Featured image from Britannica
Source: Read Full Article