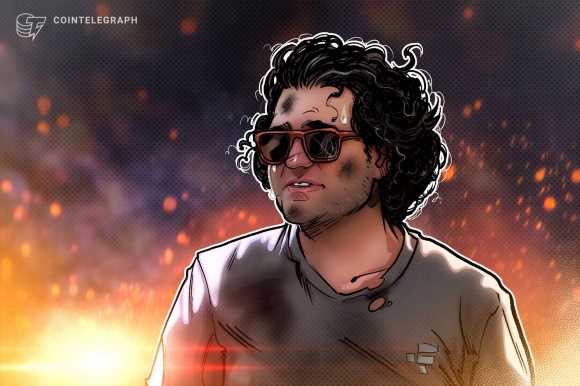 Sam Bankman-Fried will 'return to his depression' without access to medication, say defense lawyers
August 14, 2023
The legal team defending Sam Bankman-Fried against criminal charges has requested a federal judge allow the former FTX CEO to have access to antidepressants while in jail.
In an Aug. 14 filing in U.S. District Court for the Southern District of New York, Bankman-Fried's lawyers provided Judge Lewis Kaplan a proposed order that, if approved, would allow the 31-year-old to apply a transdermal patch with medication during his time behind bars. According to a letter provided by Dr. George Lerner, Bankman-Fried, who also goes by "SBF," has been under psychiatric care since February 2019 and "has a history of Major Depressive Disorder and Attention Deficit Hyperactivity Disorder (ADHD)."
According to Lerner, SBF has been prescribed the antidepressant Selegiline under the brand name Emsam to treat depression and Adderall for his ADHD. Lawyers have requested Kaplan ensure the Metropolitan Detention Center in Brooklyn have the medications stocked for the duration of Bankman-Fried's stay in jail, as "he was only able to bring a small supply of the above-described medications" following the judge revoking his bail on Aug. 11.
"Without the aforementioned psychiatric medications, […] Mr. Bankman-Fried will experience a return of his depression and ADHD symptoms and will be severely negatively impacted in his ability to assist in his own defense," said Lerner.
Related: Sam Bankman-Fried spends 3rd night in notorious New York jail
Lawyers who represented Bankman-Fried during his initial arrest in the Bahamas in December 2022 reported similar medical requirements, saying at the time that SBF hadn't been taking certain medication while in jail. Following extradition to the United States, Bankman-Fried was released on a $250 million bond and likely had access to medical care while largely confined to his parents' California home.
Bankman-Fried had been free on bail for 235 days before Kaplan remanded him to custody on Aug. 11, citing concerns about alleged attempts to intimidate or influence witnesses in his criminal case. He faces 12 counts related to fraud at FTX, which will be spread across two trials scheduled to begin in October 2023 and March 2024.
Magazine: SBF ordered to jail, Bitcoin ETF delayed and SEC to appeal Ripple case: Hodler's Digest, Aug. 6-12
Source: Read Full Article