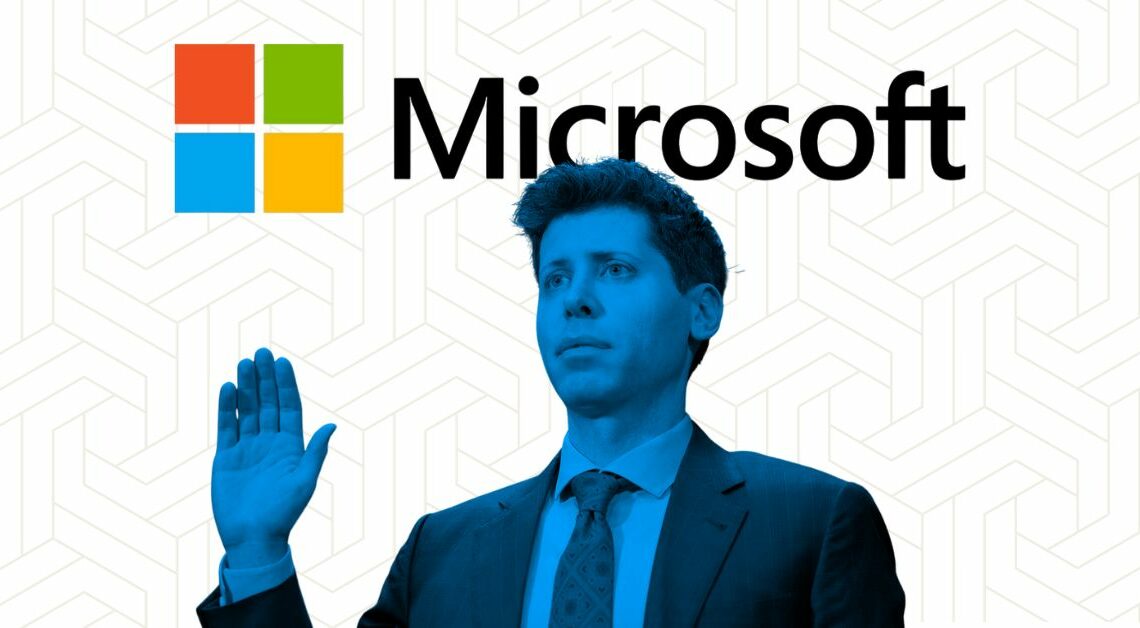 Microsoft Power Play: OpenAI's Altman and Brockman Hired for AI Research! – Coinpedia Fintech News
November 20, 2023
Microsoft has hired OpenAI's former CEO, Sam Altman, and President, Greg Brockman to lead a new advanced AI research team.

The news comes after Altman was unexpectedly ousted from OpenAI's board.

Microsoft remains committed to its partnership with OpenAI.
In a smart move, Microsoft has amped up its involvement in advanced AI by bringing on board OpenAI's former CEO, Sam Altman, and President, Greg Brockman. The big reveal, made by CEO Satya Nadella on Monday, firmly establishes their key roles in steering a groundbreaking advanced AI research team.
The news comes after a bit of weekend drama at OpenAI, where Altman was unexpectedly shown the door by the organization's board. This unexpected twist set the stage for Microsoft's grand entry into the picture.
Exciting Times Ahead!
Stepping into the spotlight on Monday, CEO Satya Nadella shared the big news on X, highlighting Microsoft's eagerness for Altman and Brockman to lead the charge into a new era of AI research.
Altman's shift to Microsoft isn't just a staffing move; it's a smart move seen by many as an effort to make Microsoft even stronger in the always-changing world of AI. Altman, known as a leader in the AI race, not only shows Microsoft's commitment but also brings with him a powerful role as a key player in the growing AI startup scene.
Read More: Sam Altman's Strategy to Surpass Nvidia in the AI Chip Market
Microsoft and OpenAI
Even with Altman leaving OpenAI abruptly, Microsoft is staying true to its partnership. Nadella, emphasizing Microsoft's big investment in OpenAI, assured ongoing support for the collaboration.
"We remain committed to our partnership with OpenAI and have confidence in our product roadmap, our ability to continue to innovate, and in continuing to support our customers and partners."
OpenAI Leadership Turmoil
The decision to hire Altman and Brockman comes in the wake of Altman's removal from OpenAI's leadership. Altman was removed from his role by the organization's board on Friday, citing concerns about his lack of consistent candor in conversations.
This decision triggered protests and departures from several OpenAI members, including co-founder Greg Brockman. 
Read More: "Every Talented Employee at OpenAI Should Quit": Coinbase CEO Blasts Sam Altman's Oust
Meanwhile, Altman's departure had a notable impact on the cryptocurrency sphere, especially on the Worldcoin (WLD) token associated with his other biometric venture. Following the announcement, Worldcoin witnessed a substantial decline, experiencing a sharp 12.02% drop within a single day, as reported by Coinpedia. 
Source: Read Full Article