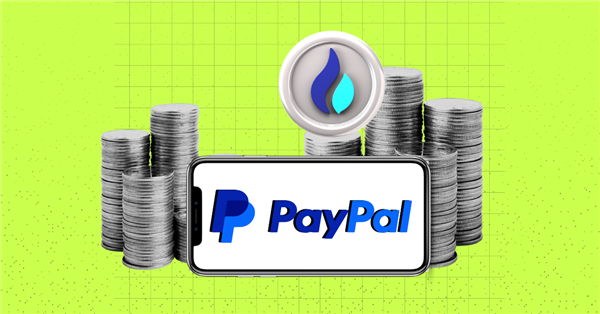 Huobi Wants to Be the First Exchange to List PayPal's Stablecoin PYUSD  – Coinpedia Fintech News
August 8, 2023
Huobi aims to be the first to support PayPal's PYUSD stablecoin.

PYUSD, PayPal's stablecoin, facilitates transfers and payments in U.S. dollars.

Huobi offers zero fees for PYUSD/USDT trading pairs. Justin Sun, Huobi advisor, suggests PayPal issue PYUSD on the TRON platform.
Famous cryptocurrency exchange Huobi has signaled its intent to be at the forefront in supporting PayPal's foray into the digital currency arena with its stablecoin PYUSD.


Huobi's Commitment to Industry Excellence
According to its press statement, the exchange platform is set to champion the launch of PYUSD, taking the lead in supporting PayPal's innovative leap into stablecoin. Furthermore, to sweeten the deal for traders, Huobi pledges to offer PYUSD/USDT trading pairs with zero fees – an offer that stands indefinitely.
While the crypto community eagerly anticipates this integration, Huobi has assured traders they're gearing up to kick off trading as soon as market liquidity and circulation metrics align favorably. Prospective traders should stay tuned for Huobi's imminent announcement regarding the PYUSD/USDT trading initiation.
The launch of PYUSD marks PayPal's strategic venture into stablecoin, targeting transfers and payments pegged to the U.S. dollar. Ensuring utmost credibility, the coin is backed entirely by U.S. dollar deposits, short-term U.S. treasury bonds, and cash equivalents. Presently, there's a circulating issue of 26.9 million PYUSD.
Justin Sun's Clarion Call
In related developments, the illustrious Huobi advisor, Justin Sun, took to Twitter with an enticing proposition for PayPal. He extended an open invitation, advocating for PayPal to mull over launching PYUSD on TRON – a platform acclaimed for its speed, security, and cost-effectiveness, boasting a whopping 12 billion USD in daily transactions. Sun's pitch hints at a symbiotic partnership, promising shared advantages in the evolving digital payment space.
It's noteworthy that PayPal's ambitious push into crypto payments hasn't been deterred by the increasingly watchful eyes of U.S. regulators. Even as many firms pull back from crypto engagements due to regulatory pressures and growing investor concerns, the financial giant embarks on an expansion spree, fortifying its offerings in the digital currency domain.
Source: Read Full Article