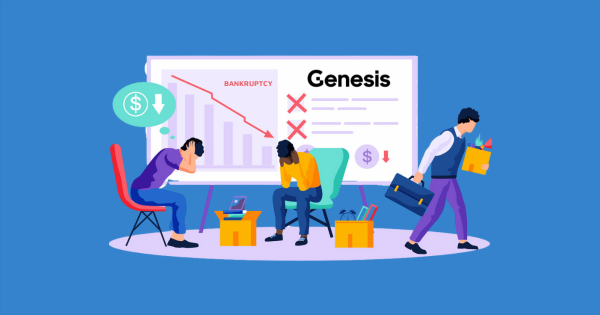 DCG Strikes Back As It Moves To Dismiss Gemini's Fraud Allegations Tied To Genesis Subsidiary – Coinpedia Fintech News
August 10, 2023
The unfolding drama between Digital Currency Group (DCG) and the renowned cryptocurrency exchange, Gemini, took a significant turn this week. Recently, DCG, a dominant force in the crypto market, has filed a motion to dismiss the lawsuit brought against them by Gemini last month.


DCG Seeks To Dismiss The Fraud Lawsuit
Digital Currency Group (DCG) has lodged a motion to dismiss the lawsuit initiated by cryptocurrency exchange Gemini, characterizing the July case as an extension of the Winklevoss twins' year-long attempt to tarnish their reputation on Twitter.
Gemini, which was founded by Cameron and Tyler Winklevoss, instituted legal proceedings against both Silbert and DCG, focusing on the outstanding funds Genesis, a DCG subsidiary, owes to Gemini's customers.
Before the 2022 cryptocurrency market turmoil, Genesis and Gemini had a symbiotic business relationship. Gemini entrusted its Earn program funds to Genesis with the aim of generating a higher yield, a strategy that benefited Gemini's clientele until the moment Genesis halted both withdrawals and redemption processing following FTX's insolvency.
With Genesis's lending division seeking bankruptcy protection earlier this year, approximately $1.2 billion of Gemini client assets hang in the balance. On July 7, Gemini alleged in its lawsuit that DCG and Silbert provided a misleading portrayal of Genesis. The lawsuit contends that they encouraged Gemini Earn clients to persist in the lending scheme, fully aware of Genesis's billion-dollar financial discrepancy tied to the previous year's downfall of Three Arrows Capital, a cryptocurrency hedge fund commonly referred to as 3AC.
Responding to these allegations on Thursday, DCG countered, stating that Gemini's lawsuit lacked adequate evidence to back its claims of fraud.
DCG To Gemini: Twitter PR Stunt By The Winklevoss Twins?
DCG labels Gemini's July grievance as a PR move by the Winklevoss twins, accusing them of using Twitter to unfairly target both DCG and its founder, Silbert, neither of whom had significant roles in the Gemini Earn program.
The motion states, "These tweets were personal, vicious, and false, accusing Silbert of 'fostering and architecting a culture of lies and deceit' and describing a letter by Silbert as 'another piece of carefully crafted stupidity. This Complaint is a continuation of that public relations campaign."
The motion further states that the lawsuit doesn't present concrete evidence suggesting DCG was privy to any purported fraud by Genesis.
It states, "In the alternative, Gemini argues that Defendants aided and abetted Genesis's alleged fraud through various corporate transactions and paperwork. This effort fares no better. There are no well-pled allegations that Defendants had actual knowledge of any alleged fraud, and Gemini does no more than rely on Defendants' corporate relationship with Genesis to argue otherwise."
While Gemini first lodged its lawsuit in New York's State Supreme Court, court documents reveal that DCG effectively transferred the case to the U.S. District Court for the Southern District of New York.
Source: Read Full Article