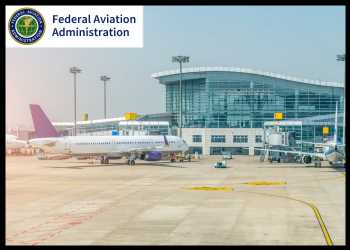 FAA Extends Flexibility For Airlines In New York Airports Upto October 28
August 10, 2023
The Federal Aviation Administration has extended slot waivers for US airlines at some busy airports in New York through the end of October.
With the current waiver granted for a period of four months due to expire on September 15, Airlines for America (A4A), a trade association representing U.S.-based airlines, had urged FAA to extend the slot waiver for an additional six weeks.
In a letter to the FAA's Chief Counsel Marc Nichols and the Vice President of System Operations Services Alyce Hood-Fleming, A4A had cited that operating conditions have not improved significantly.
The FAA announced on Wednesday that it will allow airlines flexibility on slot usage requirements for airports in the New York City area through October 28, which is the end of the full summer season as defined by the International Air Transport Association, or IATA.
U.S airlines have relatively higher levels of traffic during the summer season.
The extension of waiver of slots is applicable to John F. Kennedy International Airport, New York LaGuardia Airport and Ronald Reagan Washington National Airport (DCA) "due to post-pandemic effects on Air Traffic Controller (ATC) staffing at the New York Terminal Radar Approach Control (TRACON) facility (N90)," FAA said.
The federal aviation agency urged airlines to operate larger aircraft to transport more passengers and make sure passengers are fully informed about any possible disruptions.
The FAA said in a press release that it is working closely with NATCA to implement a long-term solution to resolve ongoing low staffing levels at the New York Terminal Radar Approach Control.
Source: Read Full Article