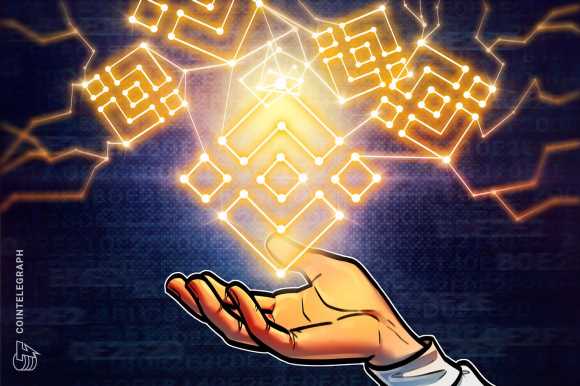 Binance launches crypto-to-bank account payment product in Latin America
August 30, 2023
Cryptocurrency exchange Binance is expanding its offerings in Latin America with the launch of a new crypto-to-bank account payment solution for the region.
On Aug. 30, Binance said it's working with licensed transfer processing providers for its new "Send Cash" product that allows users from nine countries to transfer crypto funds directly to bank accounts.
The new function is available for users in Colombia, Honduras, Guatemala, Argentina, Costa Rica, Paraguay, the Dominican Republic, Panama, and Mexico.
Users from these countries will be able to send money via Binance Pay to recipients with bank accounts in Colombia and Argentina. Binance Pay, which has seen growth in Africa, Asia and Eastern Europe is the exchange's native crypto payment technology platform.
Binance's regional vice president for Latin America Min Lin said the firm was developing new crypto use cases "in everyday life."
"Individuals and businesses in the region are very open to innovations that can solve the specific challenges they face," he added.
Binance highlighted the challenges in Latin America citing a 2021 World Bank study that said 42% of adults lack access to a bank account.
Crypto is often used for remittances in the region and adoption is increasing as rampant inflation is still ongoing in many LATAM countries.
Related: LATAM crypto holders flock to Bitget following Binance, Coinbase suits
Venezuela, not included in Binance's new service, has the highest inflation rate in the world at 398%, according to Trading Economics.
Argentina has the fourth highest inflation globally at 113%. Inflation also remains in the double figures for Haiti, Cuba, and Colombia.
However, it hasn't all been smooth sailing for Binance in Latin America. On Aug. 24 the exchange said it was suspending its crypto debit card services in the region.
Meanwhile, stablecoin issuer Circle announced a partnership on Aug. 29 to bring its USD Coin (USDC) to LATAM's largest fintech firm Mercado Pago which will offer the stablecoin in Chile.
Magazine: Deposit risk: What do crypto exchanges really do with your money?
Source: Read Full Article