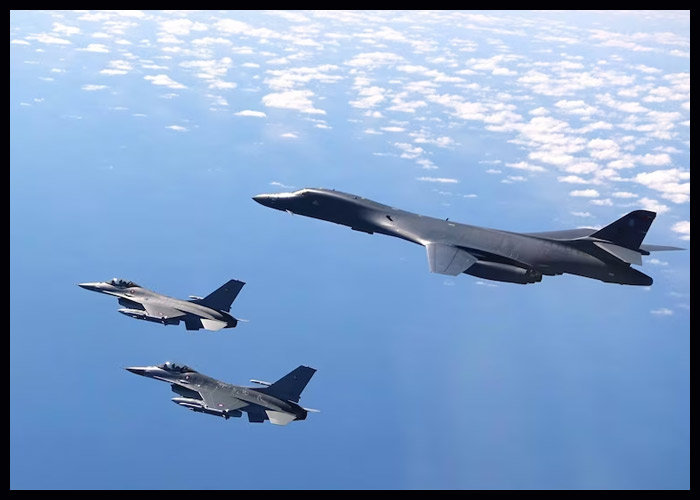 US To Train Ukrainian Pilots To Fly F-16 Fighter Jets
August 25, 2023
The United States will begin training Ukrainian pilots to fly and maintain F-16 fighter jets in the coming months, a long-awaited decision that will reinforce Ukraine's forces on the warfront against Russian attacks.
In light of Russia's increased missile and drone attacks against Ukraine's critical infrastructure, President Volodymyr Zelensky has long been asking western countries to provide F-16 fighter jets to help Kyiv take control of its airspace.
The US-made F-16 Fighting Falcon is a single-engine, highly maneuverable, supersonic, multi-role tactical fighter aircraft that has been successfully used by U.S. forces in combats.
Announcing this at a news conference, Pentagon Press Secretary Brig. Gen. Pat Ryder said the U.S.-led training is "in support of the international effort to develop and strengthen Ukraine's long-term defenses."
The training is expected to begin in October at the Morris Air National Guard Base in Tucson, Arizona, and will be facilitated by the Air National Guard's 162nd Wing.
The Netherlands and Denmark have announced their intentions to make F-16 aircraft from their fleets available to Ukraine.
Secretary of State Antony Blinken signaled the United States' willingness to approve the third-party transfer of the U.S.-made F-16s to Ukraine in a letter to his European counterparts last week.
"The training provided by the United States will complement the F-16 pilot and maintenance training that's already underway in Europe and further deepens our support of the F-16 training coalition led by Denmark and the Netherlands," Ryder said. "Moving forward we will remain in close consultation with the Danes, the Dutch and other allies to ensure U.S. training complements the broader coalition training efforts."
During a briefing last week, National Security Advisor Jake Sullivan said U.S. approval for the transfer of F-16 fighter jets would come after consultation with Congress and after completion of training for Ukrainian pilots on the aircraft.
Source: Read Full Article