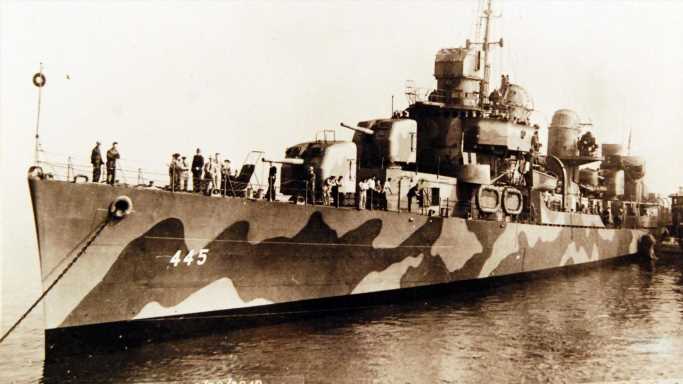 The Most Mass-Produced US Navy Ships of World War II
August 16, 2023
During World War II, nations on both sides of the conflict hurried to expand their naval fleets, leading to the production of many naval vessels that are now iconic. This story delves into the most-built U.S. military ships used in the war. (also see: these are the most expensive warships in the US Navy fleet today.)
To determine the most mass-produced American military ships used during the second world war, 24/7 Wall St. reviewed warship production figures from Military Factory, an online repository of military equipment data. We exclusively considered ship classes that served in WWII and had a minimum production of nine units during the class's lifespan. The classes are ranked by their total production count, including those built before or after the war. Additional information regarding type, notable ships, crew, and year of service also originated from Military Factory. Ships within the same class often exhibited distinct crew complements.
A substantial number of entries on this are destroyers, vessels used by the Navy to serve a variety of functions: convoy escort, anti-aircraft screening, and anti-submarine warfare. The Fletcher-class destroyer, introduced in 1942, constituted the majority of the U.S. Navy's destroyer force in the Pacific Theater of WWII. Armed with five main guns, 10 torpedo tubes, and two anti-submarine weapon depth charge racks, this destroyer class produced a total of 175 ships, actively participating in numerous naval encounters in the Pacific Theater. (Also see, a battle with Japan during WWII was the largest in U.S. naval history.)
In addition to destroyers, this list has patrol boats, amphibious assault vessels, and aircraft carriers.
The Essex-class aircraft carriers significantly influenced the Pacific's turning point. The swift production pace and rapid deployment of these ships played a vital role. The class's flagship, USS Essex, was finished in just 20 months, underscoring the urgent need for carriers at that time. Equally impressive is the fact that not a single Essex-class carrier fell victim to enemy action throughout the war.  (Here is the fate of every US aircraft carrier during World War II.)
These ships, which represent a diverse array of functions and capabilities, served as crucial elements in determining the outcomes of numerous engagements and, ultimately, the course of the war itself. 
Here is a look at the 29 most produced military ships of World War II:
Sponsored: Find a Qualified Financial Advisor
Finding a qualified financial advisor doesn't have to be hard. SmartAsset's free tool matches you with up to 3 fiduciary financial advisors in your area in 5 minutes. Each advisor has been vetted by SmartAsset and is held to a fiduciary standard to act in your best interests. If you're ready to be matched with local advisors that can help you achieve your financial goals, get started now.
Source: Read Full Article