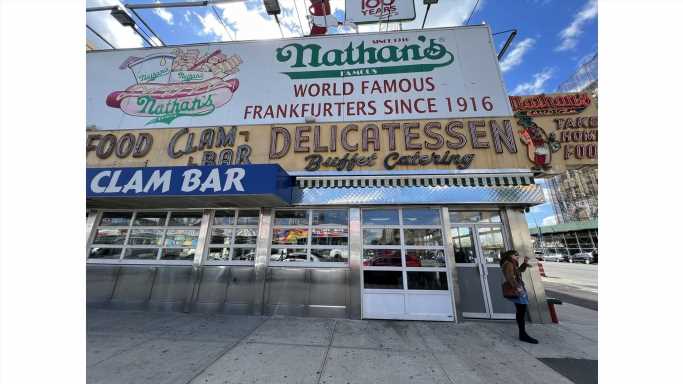 The 30 Longest-Running Restaurant Chains in the US
September 22, 2023
It's easy to assume major restaurant chains like Burger King and Applebee's have existed forever. But every chain started small before growing into the brands we know today. In recent years, fast-casual chains like Chipotle have rapidly expanded by offering high-quality food quickly and conveniently.
However, some true veterans blazed trails long before fast food became mainstream. 
Many early chains were founded in California when new highways brought droves of hungry travelers looking for inexpensive bites. Over time, some went national, forever changing how Americans eat. Others remained regional favorites. (These iconic food and drink brands were born in California.)
Over the years, some of the earliest chain restaurants expanded nationwide, spawning countless imitators and forever changing the way Americans eat (we're looking at you, White Castle). But some were content to remain smaller regional chains for a variety of reasons, falling into the camp of regional restaurant chains we wish were nationwide. 
To compile a list of America's 30 oldest restaurant chains, 24/7 Tempo examined lists of the country's top nationwide and regional food service operations from sites including Nation's Restaurant News, Restaurant Business, and QSR Magazine. We then filtered out those known to be relative newcomers, determining the founding dates, original locations, and number of U.S. locations for the remaining chains from their own websites whenever possible. In cases where that information was not available from the chains directly, we drew data from Statista and Scrapehero. (Note that some of these chains trace their founding date to earlier efforts under different names.)
Click here to read about America's 30 oldest restaurant chains
Sponsored: Tips for Investing
A financial advisor can help you understand the advantages and disadvantages of investment properties. Finding a qualified financial advisor doesn't have to be hard. SmartAsset's free tool matches you with up to three financial advisors who serve your area, and you can interview your advisor matches at no cost to decide which one is right for you. If you're ready to find an advisor who can help you achieve your financial goals, get started now.
Investing in real estate can diversify your portfolio. But expanding your horizons may add additional costs. If you're an investor looking to minimize expenses, consider checking out online brokerages. They often offer low investment fees, helping you maximize your profit.
Source: Read Full Article