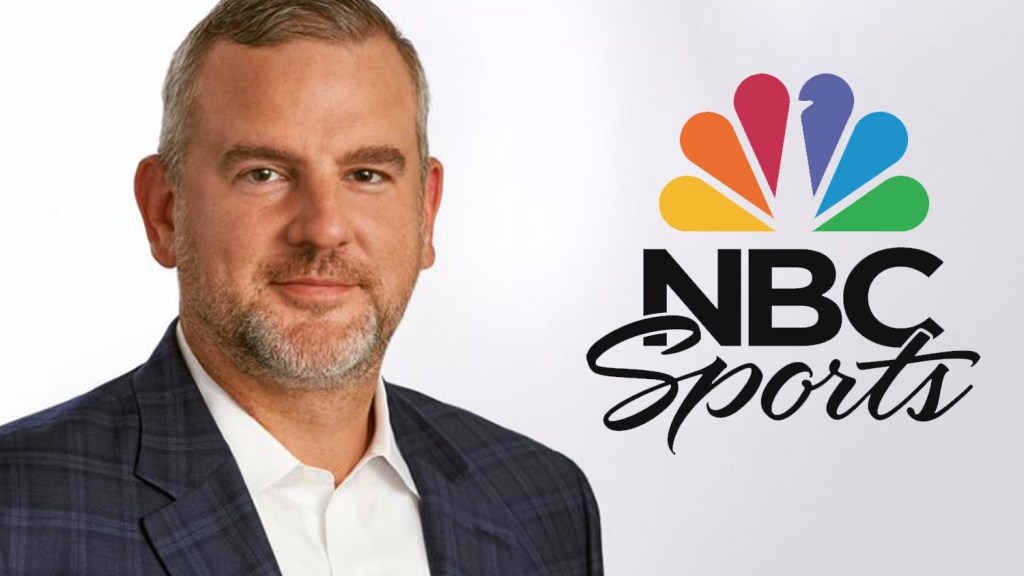 Rick Cordella Elevated To President Of NBC Sports
September 22, 2023
NBCUniversal has promoted veteran executive Rick Cordella to president of NBC Sports, reporting into Mark Lazarus, chairman of NBCUniversal Media Group.
Cordella, who has served in a number of leadership roles at NBCU, will now lead all aspects of NBC Sports' brands and platforms including NBC Sports, NBC Olympics, Golf Channel, NBC Sports Digital and transactional businesses GolfNow and SportsEngine. He'll work with NBC Local on regional sports network strategy and continue to oversee sports on streamer Peacock.
"Rick has been at the epicenter of NBC Sports for years with a proven track record of growth and innovation across platforms, particularly our flagship NBC network as well as Peacock, where he helped architect our leadership role in sports and streaming," said Lazarus. Cordella, he added, "will oversee the evolution of our business as we continue to offer the best experiences and content to our viewers, as well as be the best partner to leagues and rights holders."
Related Stories
Cancellations
'Bumper in Berlin' Canceled: Peacock Not Proceeding With Previously Ordered Season 2 Amid Strikes
Ratings
'Ahsoka' Debuts At No. 2 Among Nielsen's Streaming Originals; 'Suits' Still Going Strong Atop Overall List
The executive was most recently president, programming, NBC Sports and Peacock Sports, where he led NBCU strategy across broadcast, cable and streaming and oversaw sports betting, sports fantasy and related efforts.
A member of the Peacock founding team, he previously served as the streaming platform's chief commercial officer following a stint as chief revenue officer, overseeing entertainment, news, film and sports programming, channels and live events including the most-streamed Olympics and Super Bowl.
His responsibilities have spanned platform launch, content strategy, product, monetization efforts, editorial, standards and practices, and sports rights acquisition.
Prior to Peacock, he served as EVP and GM, Digital Media, NBC Sports. He was on the board of FanDuel, representing NBC Sports' investment in the sports betting company.
The multiple Sports Emmy Award winner, Cordella previously served as GM, Fantasy Sports, where he managed NBC Sports' fantasy sports properties, including Rotoworld.com, Allstarstats.com and Sandbox.com. He joined NBC Sports in 2006 with NBCUniversal's acquisition of AllStar Stats, Inc., the parent company of Rotoworld.com.
NBC Sports Group Chairman Pete Bevacqua departed the company in June after a five-year run to become athletic director at his alma mater, the University of Notre Dame.
Must Read Stories
Week 21: Reasons For Optimism About WGA Deal & Renaissance Of Unions
Amazon To Run Ads In Prime Video Series & Movies; Extra-Cost Ad-Free Tier Prepped
Lachlan & Fox Facing Headwinds; Father Still Looking To Exert Influence
'Expendables 4' Sees $750K In Thursday Previews, Targets $15M-$17M Opening
Read More About:
Source: Read Full Article