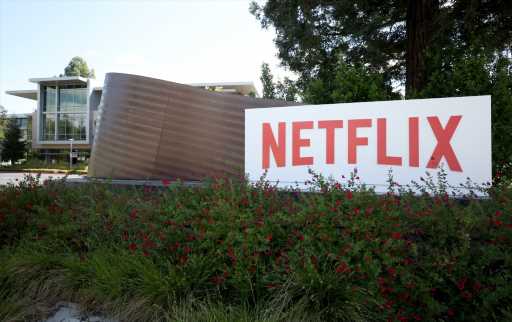 Netflix Beats Q4 Subscriber Growth Target, But Mixed Financial Results Reflect Challenging Environment
January 19, 2023
Netflix beat forecasts for subscriber gains for the fourth quarter and also edged revenue estimates, but pressure on earnings per share reflected broader challenges in the streaming business.
The company added almost 7.7 million subscribers during the fourth quarter, reaching 230.75 million globally. That was well ahead of Wall Street guidance of almost 4.6 million new customers and within sight of the stellar 8.3 million added in the year-ago quarter. Revenue came in at $7.82 billion, up just 2% from the same period in 2021 and a hair below Wall Street analysts' consensus expectation for $7.85 billion. Earnings per share of 12 cents were well below the forecast of 45 cents and down from $1.33 a year ago.
Related Story
Netflix Hops On 'Run Rabbit Run', Acquires XYZ Films Sundance Midnight Title Starring Sarah Snook
Along with the stats, the company announced that co-founder Reed Hastings would be passing the Co-CEO baton to Greg Peters. Hastings will become executive chairman. Peters had headed up product for Netflix before adding the chief operating officer title and then steering the company's entry into advertising last fall. TV chief Bela Bajaria and film head Scott Stuber also have earned promotions and new titles, the company said.
Netflix had projected adding 4.5 million subscribers in the period, an eventful one even by the standards of the company. The streaming giant released a number of widely viewed series and films during the period, including Harry & Meghan, Wednesday and Glass Onion: A Knives Out Mystery. On the last title, Netflix also departed from precedent and forged a one-week exhibition deal for Glass Onion with top theater circuits AMC, Regal and Cinemark, collecting about $13 million from a little more than 600 theaters.
Also last November, the new $7-a-month ad tier launched, giving Netflix a way to manage its maturing business, especially in its home territory of the U.S. At a moment when U.S. consumers are cutting back due to inflation and other economic pressures, Netflix has championed the new subscription level as a way for it to continue growing. They insist it will not cannibalize the existing subscription business.
Shares in Netflx, which went on a wild ride in 2022 as the company posted historic subscriber losses and made an abrupt decision to enter the advertising business, responded well to the earnings report. After selling off in the closing minutes of the trading day, shares rose almost 6% in after-hours trading.
MORE
Must Read Stories
Joachim Rønning In Talks To Direct Jared Leto In Disney Sequel 'Tron: Ares'
Reed Hastings Now Exec Chairman; Greg Peters New Co-CEO; Streamer Posts Mixed Q4
Netflix Hops On 'Run Rabbit Run', Sarah Snook-Led Sundance Midnight Pic From XYZ Films
'Outlander' Renewed For Eighth & Final Season; Prequel Series On Jamie's Parents Set
Read More About:
Source: Read Full Article