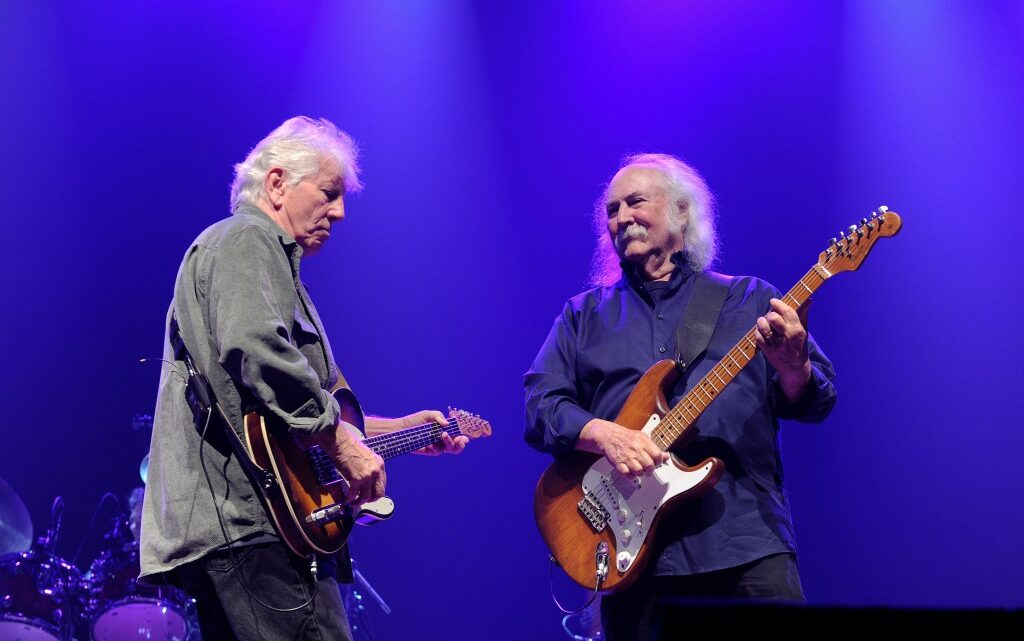 Graham Nash, Melissa Etheridge Remember David Crosby: "He Leaves Behind A Tremendous Void" – Update
January 20, 2023
REFRESH FOR UPDATES…Graham Nash, whose voice melded perfectly with those of David Crosby and Stephen Stills in one of the best folk-rock trios of their era, remembered his late bandmate Crosby today, as did singer Melissa Etheridge, with whom Crosby fathered two children.
"I am grieving the loss of my friend and Bailey's biological father, David," Etheridge writes on her Facebook page. "He gave me the gift of family. I will forever be grateful to him, Django, and Jan. His music and legacy will inspire many generations to come. A true treasure."
Related Story
David Crosby Dies: Legendary Singer With The Byrds And Crosby, Stills, Nash & Young Was 81
Crosby was the sperm donor for Etheridge and then-partner Julie Cypher in their efforts to build a family. In addition to daughter Bailey, they had a son, Beckett, who died at 21 in 2020 after a long struggle with addiction.
"It is with a deep and profound sadness that I learned that my friend David Crosby has passed," Nash said on Facebook. " I know people tend to focus on how volatile our relationship has been at times, but what has always mattered to David and me more than anything was the pure joy of the music we created together, the sound we discovered with one another, and the deep friendship we shared over all these many long years. David was fearless in life and in music. He leaves behind a tremendous void as far as sheer personality and talent in this world. He spoke his mind, his heart, and his passion through his beautiful music and leaves an incredible legacy. These are the things that matter most. My heart is truly with his wife, Jan, his son, Django, and all of the people he has touched in this world."
Nash, Crosby and Stephen Stills initially met in 1966 when Nash, then in the band The Hollies, was on a U.S. tour. The three reunited at a now nearly-mythic party at the Laurel Canyon home of Cass Elliott. Nash soon left the Hollies to for Crosby and Stills in 1968. (A year later, Neil Young began and off and on collaboration with the trio as Crosby, Stills, Nash & Young.
In recent years, long-standing friction between Crosby and his bandmates reached a boiling point, with Crosby alienated from the other three.
Must Read Stories
Reed Hastings Now Exec Chairman; Greg Peters New Co-CEO; Streamer Posts Mixed Q4
Joachim Rønning In Talks To Direct Jared Leto In Disney Sequel 'Tron: Ares'
'Outlander' Renewed For Eighth & Final Season; Prequel Series On Jamie's Parents Set
Ryan Coogler On Sundance, 'Fruitvale Station' & How 'Creed' May Be The Most Park City Franchise Ever
Read More About:
Source: Read Full Article