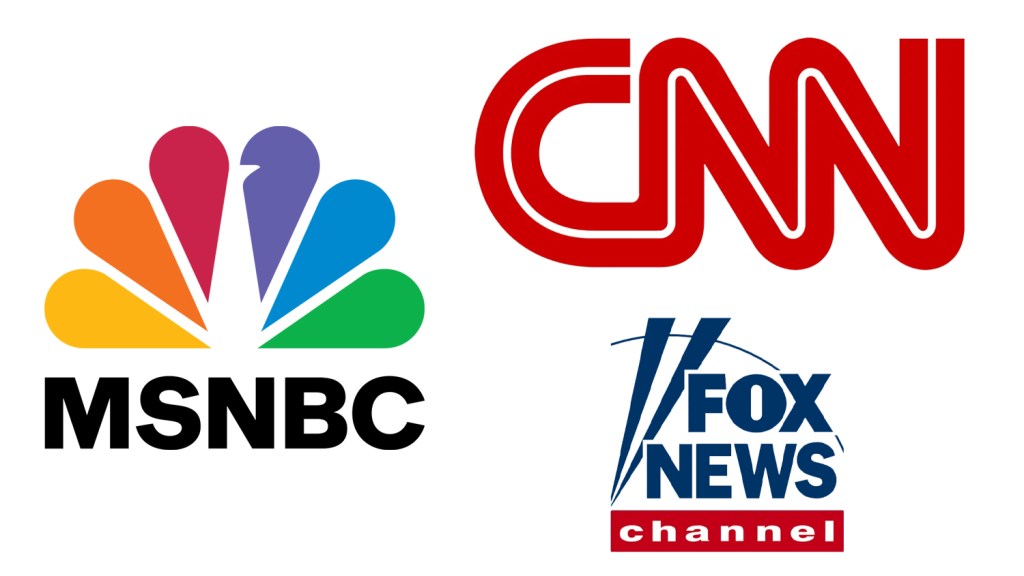 MSNBC Posts Significant Viewer Gains In August As Donald Trump Indictments Dominate Coverage; Fox News Still Leads Among News Networks
August 29, 2023
Donald Trump's multiple indictments helped propel MSNBC to significant viewership gains during the month of August, while its rivals lost audience compared to the same period a year earlier.
Related Stories
MSNBC Wins Total Viewers For Second Night Amid Continued Coverage Of Donald Trump's Indictment — Update
First Presidential Candidate Drops Out Of 2024 Race; Miami Mayor Francis Suarez Suspends Campaign
Fox News still topped primetime, and it scored with last week's coverage of the first Republican presidential debate, which drew 14.5 million viewers. The debate was the highest rated non-sports telecast of the year in total viewers.
In primetime, Fox News averaged 2.03 million viewers, down 13% from the same month a year earlier. MSNBC averaged 1.55 million, up 19% from August, 2022. CNN averaged 723,000, down 1%.
In the 25-54 demo, Fox News averaged 251,000, down 19%, versus MSNBC with 169,000, up 26%, and 147,000 for CNN, down 4%.
In total day, Fox News averaged 1.17 million, down 21%, compared to MSNBC with 952,000, up 18% and CNN with 545,000, down 3%. In the 25-54 demo, Fox News averaged 144,000, down 32%, compared to 108,000 for MSNBC, up 21%, and 105,000 for CNN, down 5%.
MSNBC's The Rachel Maddow Show led shows with an average of 3 million viewers in its one-night-a-week airings, and 339,000 in the 25-54 demographic. Maddow's episode featuring Hillary Clinton and scheduled during Trump's Georgia indictment, drew 3.9 million viewers.
Among five-times-a-week shows, Fox News' The Five topped with an average of 2.73 million, followed by Jesse Watters Primetime with 2.48 million, Hannity with 2.39 million, MSNBC's The Last Word with 2.04 million and Gutfeld! with 1.95 million.
In the 25-54 demo, Fox News's Hannity topped with 289,000, followed by The Five with 287,000, Gutfeld! with 278,000, Jesse Watters Primetime with 243,000 and MSNBC's The Last Word with 211,000.
The figures are from Nielsen via MSNBC and Fox News.
Must Read Stories
Late-Night Quintet Pivots To Podcasting To Help Their Out-Of-Work Staffers
Amazon, Netflix Bid For Don Winslow's 'Crime 101′; Chris Hemsworth, Pedro Pascal Attached
X/Twitter Will Accept Political Advertising Again, Promises "Robust Screening"
Barbie Vs. Bratz: CBS Studios Acquires Book About Dark Side Of Doll Wars, Eyes Series
Read More About:
Source: Read Full Article