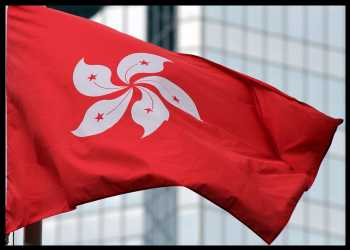 Hong Kong Inflation Rises To 2%
January 27, 2023
Hong Kong's consumer price inflation increased at the end of the year amid rising vegetable and energy prices, data released by the Census and Statistics Department showed on Friday.
The consumer price index, or CPI, climbed 2.0 percent year-over-year in December, slower than the 1.8 percent stable rate of rise in November. Economists had forecast inflation to climb slightly to 1.9 percent.
Prices of utilities grew the most, by 14.7 percent annually in December. Clothing and footwear costs rose 5.1 percent, and basic food prices were 4.2 percent more expensive.
Netting out the effects of all the government's one-off relief measures, the underlying inflation also rose to 2.0 percent from 1.7 percent.
The average monthly rate of increase for the 3-month period ending November was 0.3 percent.
Read more: Hong Kong Jobless Rate Falls To 3.5%
During the year 2022, the overall consumer price index grew 1.9 percent compared to 2021. The underlying inflation rate averaged 1.7 percent.
"Going forward, external price pressures should remain notable, though there will likely be some moderation," a government spokesman said.
"Domestic cost pressures may increase alongside the expected improvement in local economic activities."
Overall inflation is expected to face some upward pressure, but would likely remain moderate in the near term.
Separate official data showed that the business confidence index for the first quarter of this year improved to 6 from 4 in the previous quarter, as 19 percent of businesses are expecting a better financial situation, which is higher than the 13 percent expecting it to be worse.
Read more: Hong Kong Central Bank Hikes Rate By 50 Bps
Source: Read Full Article