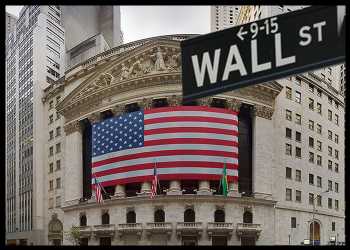 Futures Points Wall Street To Open Broadly Up
January 27, 2023
On a lean day of economic announcements, investors are keen on Existing Home Sales reports.
Global policymakers and economists will be discussing the economic situation with a special focus on the inflation situation at the World Economic Forum in Davos, Switzerland.
As part of support to Ukraine, the U.S. has announced a $2.5 billion security package for the country suffering from Russian invasion. Around 90 Stryker armored vehicles and 59 Bradly fighting vehicles will be provided to Ukraine to fight back.
U.S. Secretary of State Antony Blinken has said more than 50 countries have come together to support Ukraine.
Early trends on the U.S. Futures Index suggest that Wall Street might open broadly up on Friday.
Asian shares finished mostly up and European shares are all positive.
As of 7.00 am ET, the Dow futures were down 53.00 points, the S&P 500 futures were adding 2.50 points and the Nasdaq 100 futures were progressing 49.75 points.
The U.S. major averages all finished Thursday firmly in negative territory. The Dow slid 252.40 points or 0.8 percent to 33,044.56, the Nasdaq slumped 104.74 points or 1.0 percent to 10,852.27 and the S&P 500 fell 30.01 points or 0.8 percent to 3,898.85.
On the economic front, the National Association of Realtors' Existing Home Sales for December will be released at 10.00 am ET. The consensus is 3.970 million, while it was up 4.09 million in November.
The Baker Hughes Rig Count for the week is scheduled at 1.00 pm ET. In the prior week, the North America Rig Count was 1,002 and the U.S. Rig Count was 775.
Asian stocks ended broadly higher on Friday. Chinese shares gained today. The benchmark Shanghai Composite index climbed 0.76 percent to 3,264.81.
Hong Kong's Hang Seng index jumped 1.82 percent to 22,044.65.
Japanese shares rose and the yen weakened. The Nikkei average rose 0.56 percent to 26,553.53 while the broader Topix index closed 0.59 percent higher at 1,926.87.
Australian markets ended modestly up. The benchmark S&P/ASX 200 index inched up 0.23 percent to 7,452.20 while the broader All Ordinaries index settled 0.23 percent higher at 7,666.30.
European shares are trading higher. CAC 40 of France is gaining 33.60 points or 0.48 percent. DAX of Germany is adding 42.39 points or 0.28 percent. FTSE 100 of England is progressing 2.50 points or 0.03 percent. The Swiss Market Index is up 17.02 points or 0.14 percent.
Euro Stoxx 50 which provides a Blue-chip representation of supersector leaders in the Eurozone, is up 0.35 percent.
Source: Read Full Article