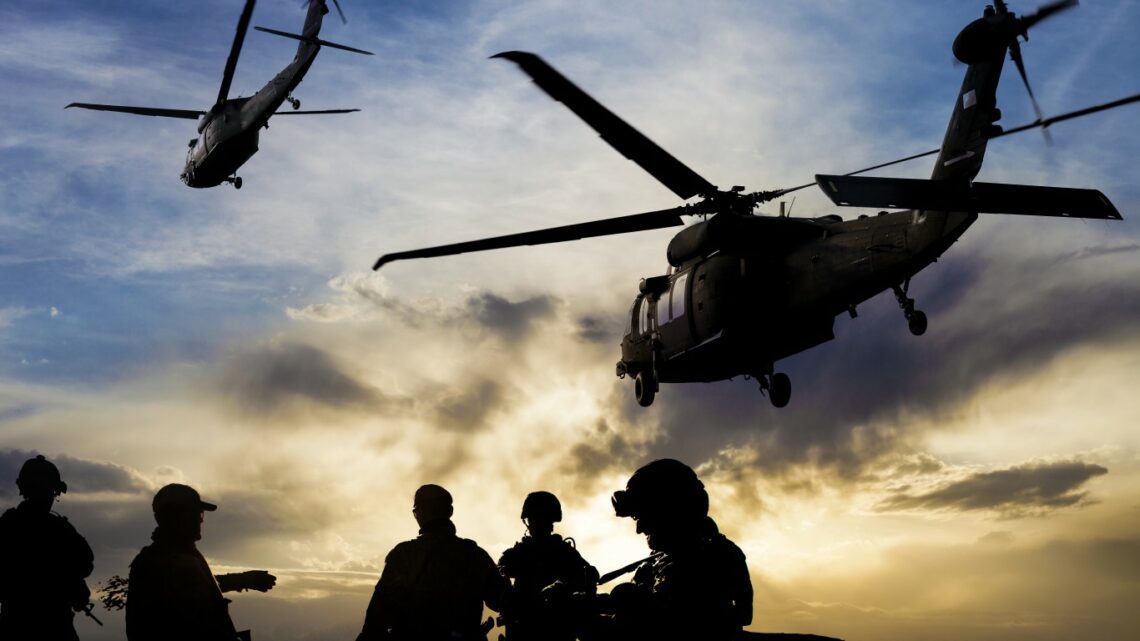 Every Gun Currently Used by the US Military
September 12, 2023
While not the world's largest fighting force by total enlistment, the U.S. military is certainly the world's most powerful. Over the three decades since the collapse of the Soviet Union, the United States has maintained its status as the world's preeminent military superpower.
American military superiority is built upon a defense budget unmatched on the world stage. U.S. defense spending totaled $877 billion in fiscal 2022, more than the combined military budgets of the next 10 countries combined, including China, Russia, and the United Kingdom. Much of the Pentagon's annual spending goes towards developing and procuring weapons systems – from intercontinental ballistic missiles, down to the firearms carried by men and women in uniform. (Here is a look at the 25 weapons the U.S. military is spending the most money on.)
Long before they are issued to American troops, the firearms used by the U.S. military are put through rigorous testing to ensure they will reliably function under the harshest conditions. To provide every possible advantage on the battlefield, they also must meet stringent specifications, often related to weight and effective range.
Using data from a range of sources, including military handbooks, government press releases, and firearms publications, 24/7 Wall St. identified the small arms and light weapons currently used by the U.S. military. The 44 weapons on this list range from standard issue sidearms and assault rifles to rocket launchers and mounted machine guns. 
Several firearms on this list are modified versions of guns available on the civilian market. The Mossberg 590A1, one of the military's standard pump action shotguns, is a variation of Mossberg's 500 series shotguns, a popular hunting and home defense weapon in the United States. Similarly, the Army's M2010 sniper rifle is based on the popular Remington 700 hunting rifle. (Here is a look at the most powerful hunting rifles.) 
Click here to see every firearm currently used by the US military.
Sponsored: Tips for Investing
A financial advisor can help you understand the advantages and disadvantages of investment properties. Finding a qualified financial advisor doesn't have to be hard. SmartAsset's free tool matches you with up to three financial advisors who serve your area, and you can interview your advisor matches at no cost to decide which one is right for you. If you're ready to find an advisor who can help you achieve your financial goals, get started now.
Investing in real estate can diversify your portfolio. But expanding your horizons may add additional costs. If you're an investor looking to minimize expenses, consider checking out online brokerages. They often offer low investment fees, helping you maximize your profit.
Source: Read Full Article