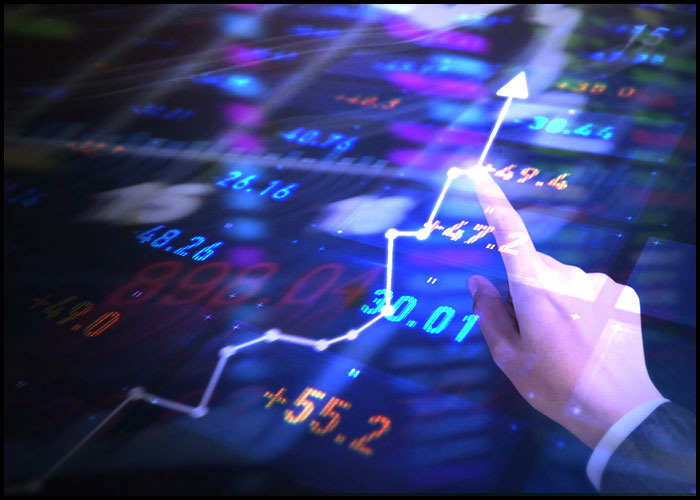 European Shares Gain On China Recovery Hopes
January 23, 2023
European shares opened higher on Monday, with sentiment supported by signs of cooling inflation in the U.S. and expectations of a strong consumption-driven recovery in China.
The World Economic Forum kicks off today in Switzerland, with the war in Ukraine, economic instability and uncertainty and climate change on the agenda.
The pan European STOXX 600 edged up 0.17 percent to 453.31 after gaining half a percent on Friday.
The German DAX and the U.K.'s FTSE 100 both inched up around 0.1 percent, while France's CAC 40 was marginally higher.
Sika AG gained about 1 percent. The Swiss specialty chemical firm has inked a deal with British firm INEOS to sell MBCC Group's admixtures business in various countries to address competition concerns.
Temenos shares surged 5.6 percent as CEO Max Chuard quit the software company under pressure from activist shareholders.
German airport operator Fraport Group rose about 1 percent after reporting strong passenger traffic figures at Frankfurt Airport for December and fiscal 2022.
Airbus Group SE was down about half a percent after a rating downgrade by analysts at Berenberg.
Britain's Ashmore Group fell 2.7 percent after reporting a 2 percent rise in assets under management for the quarter ended Dec. 31.
Centamin fell over 2 percent. The gold mining firm announced that favorable constitutional court ruling has been issued under Sukari concession agreement.
In economic releases, German wholesale price inflation eased to 12.8 percent in December from 14.9 percent in November, Destatis reported. This was the slowest rate since August 2021, when prices moved up 12.3 percent.
Month-on-month, wholesale prices were down 1.6 percent, bigger than November's 0.9 percent fall.
Source: Read Full Article