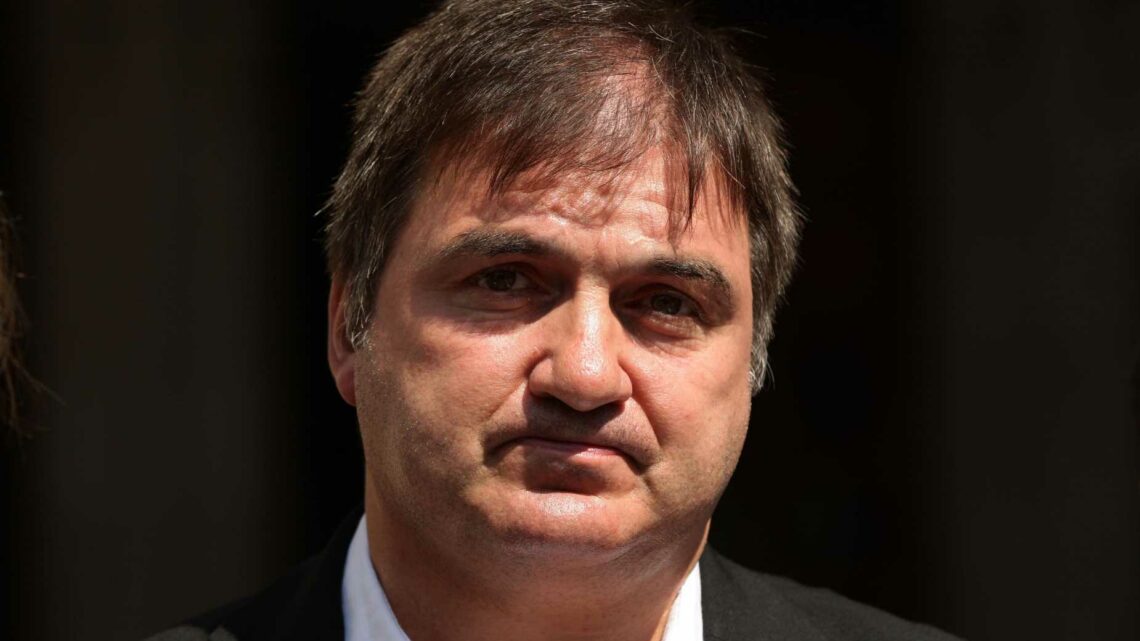 What happened to Barry George, did he go to prison for killing Jill Dando and did he receive compensation? | The Sun
September 26, 2023
A NEW Netflix Documentary explores the murder of TV presenter Jill Dando.
In 1999, the Metropolitan Police launched one of the biggest manhunts in the force's history – resulting in the wrongful conviction of Barry George – here's everything you need to know.
Who is Barry George?
BBC newsreader and Crimewatch host Jill, then 37, died of a gunshot wound to the head outside her home in Fulham, West London, in 1999.
At the time, Barry George lived less than half a mile away from Jill's home.
He had a history of stalking women, sexual offences and other antisocial and attention seeking behaviour.
In May 2000, police turned their attention to George, who was put under surveillance and later arrested – after more than 2,500 people had been spoken to and more than 1,000 statements had been taken.
Most Read in News
shop floored
Halfords manager attacked by thieves BLAMED by firm for trying to stop them
ZERO TO HERO
Rishi Sunak's delay on petrol car ban gives him eight point surge in polls
When police raided his property, they found 2,248 images of women, taken without their permission, on undeveloped film roles.
A photograph of a man in a gas mask holding a pistol was also discovered – which George denied was him.
How did Barry George get wrongly convicted of Jill Dando's murder?
Following his arrest, Barry George was convicted of the murder of Jill Dando at the Old Bailey and was sentenced to life in July 2001.
During his trial at the Old Bailey, it was alleged a minute ­particle of gunshot residue found in his pocket came from the murder weapon.
Most Read in News
GRAN 'MURDERED'
Grandmother, 77, dies after car fire as cops charge man, 80, with murder
CANAL DEATH
Woman's body found in Brimscombe canal after being spotted in the water
RAIL FAIL
PM mulling if money is being spent 'prudently' on HS2 as project hangs in balance
MURDER CHARGE
Man charged with murder after woman found dead with 'multiple injuries'
On his third appeal in August 2008, he was acquitted on the basis that evidence in the original trial couldn't be taken into consideration.
By 2008 the idea that a particle so small could be used as evidence had been discredited.
After being cleared of the BBC television presenter's murder, his lawyer, Jeremy Moore, told The Guardian in 2008 that his "overwhelmed" client's first words were: "I cannot believe it."
No one else has been charged with Jill's murder.
Where is Barry George now?
Barry George is part of a new Netflix documentary entitled Who Killed Jill Dando? – which aired on September 26, 2023.
As well as speaking to relatives, friends and co-workers of Jill, the show also speaks to Barry George – who is seen in the trailer saying he had eight years of his life taken away from him.
What has Barry George said?
In 2018, Barry George admitted he still lived ''looking over his shoulder'' despite being acquitted of the murder of Jill Dando.
Speaking with The Mirror at the time, George claimed he did "not feel free''.
He said: "I was living in fear…nobody should have to live like that."
Did Barry George get compensation?
It was ruled that George was "not innocent enough" to receive a pay-out.
In 2013, the High Court backed decisions by successive governments to refuse him compensation for the eight years in prison because this is only paid when a new fact emerges to show beyond reasonable doubt that they did not commit the offence.
Source: Read Full Article