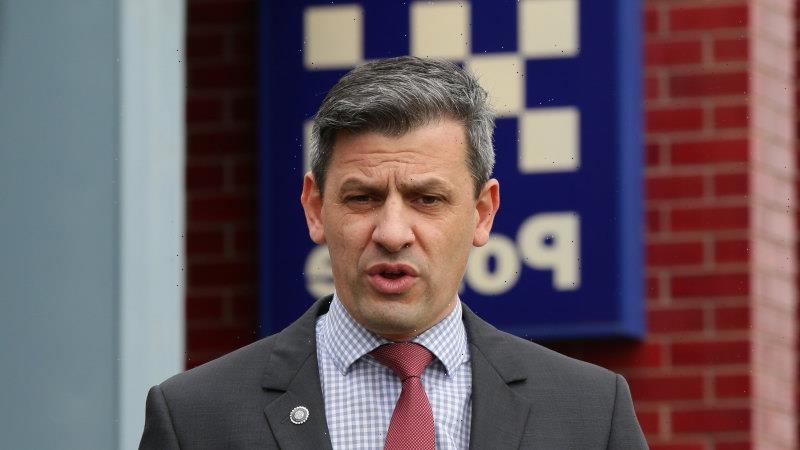 Union warns of police callout crisis as opposition pledges to publish response times
September 16, 2022
Victoria's powerful police union claims the force is on the brink of a crisis, with officers routinely taking an hour to attend high-priority callouts such as armed robberies and home invasions.
The state opposition has agreed to publish police response times if elected at the November state election amid a renewed push from the Police Association of Victoria for increased transparency in the force.
Opposition Leader Matthew Guy. Credit:Luis Enrique Ascui
Association secretary Wayne Gatt said the dispatch delays experienced by police were almost comparable to those that had plagued the ambulance and the triple-zero call services.
A damning report into the Emergency Services Telecommunications Authority (ESTA) released this month found a collapse of call-taking performance and "agency command and control issues" had contributed to the deaths of 33 Victorians.
"Some would say that to some extent we're there already, it's just that it's not publicly aired," Gatt told radio station 3AW on Friday morning before meeting delegates at the union's annual conference. "Our members are telling us they're holding jobs. Our members are telling us there are some things they can't get to."
Gatt said it was common for police to hold priority-three jobs, which do not require an urgent response, but officers were increasingly delaying their response to priority-one and two calls.
Police Association Victoria secretary Wayne Gatt.Credit:Paul Rovere
Priority-one calls are jobs such as armed robberies and home invasions, in which evidence might get lost, or an offender might run away if the police don't arrive at the scene promptly.
Policing is the only emergency service in Victoria that does not publicly release data on how long it takes to attend callouts.
The union has been calling on the government to publish response times since at least 2017, in line with other jurisdictions such as NSW, Western Australia and Queensland.
"We will never meet the community's expectations and our own expectations if we don't have a realistic audit of the service we're delivering," Gatt said.
Opposition police spokesman Brad Battin said the move would increase transparency and reassure Victorians a police vehicle would be dispatched promptly.
But Police Minister Anthony Carbines said the decision was an operational matter that needed to be dealt with by Victoria Police.
This has been challenged by Gatt, who claims the publication of response times is a matter of government policy.
Earlier this month, Victoria's Auditor-General's Office found that the force had been unable to adequately measure whether the introduction of thousands of police officers since 2016 had reduced harm or improved the effectiveness of law enforcement in the state.
The report outlined lax accountability standards when tracking staffing requirements and prompted questions about whether police could justify the billions of dollars the Andrews government had poured into law enforcement.
Police Minister Anthony Carbines.Credit:Luis Enrique Ascui
Victoria is one of the most heavily policed states in Australia after a two-decade law-and-order rivalry between Labor and the Coalition helped build the country's largest law-enforcement organisation.
Victoria Police now has 22,000 personnel and government funding worth $4 billion a year, surpassing that of NSW Police despite the northern state being three times the size of Victoria and having 1.4 million more people.
Victoria has 327 police staff per 100,000 population, substantially more than NSW (263), or any other eastern state or the ACT. The most heavily policed jurisdiction in the country is the Northern Territory.
As part of its commitment, the opposition has pledged $20 million over four years to fund the association's Blue Hub program, a pilot mental health support service for law enforcement staff. Labor has committed $4 million into the program if it is re-elected.
There are 830 Victoria Police employees on WorkCover, most due to mental health injuries. This includes sworn police, protective services officers, custody officers and public service staff.
That figure has more than doubled since the 2019-20 financial year, when just under 400 staff lodged mental health claims.
A Victoria Police spokeswoman said the rising rates had been driven by an increase in the reporting of mental health injuries following a mental health review of the workforce in 2016.
The Morning Edition newsletter is our guide to the day's most important and interesting stories, analysis and insights. Sign up here.
Most Viewed in National
From our partners
Source: Read Full Article