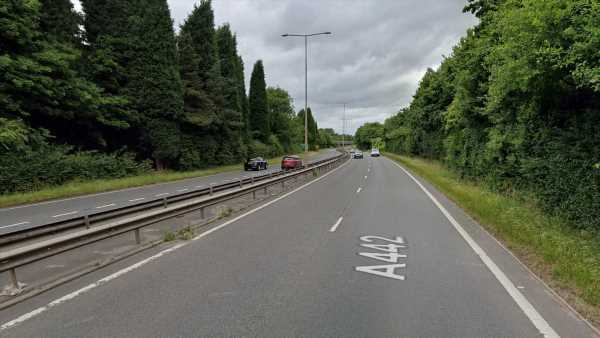 Man and 12-year-old girl die following collision with tree in Telford
September 5, 2023
Police appeal for witnesses after 36-year-old-man and 12-year-old girl die following collision with tree in Telford
Two teenage boys, aged 13 and 16, were both injured in the one-vehicle collision
Police are appealing for witnesses after a man and a 12-year-old girl died in a single-vehicle crash.
Two teenage boys, aged 13 and 16 were taken to hospital with 'substantial' injuries following the incident near Telford at 2.10am on Tuesday morning.
A black Renault Clio was travelling on the A446 near the Wombridge interchange when it came off the road.
Despite the efforts of emergency services, a teenage girl and the male driver, aged 36 were both pronounced dead at the scene. 
The next of kin have been informed of the fatal collision, police said. 
A 12-year-old girl and a 36-year-old man have died after a single-vehicle collision near Telford early on Tuesday morning
Police Constable Craig Byle from West Mercia Police said: 'Our thoughts are with the family and friends at this sad time.
'I would like to appeal to anyone who witnessed the collision or has any information or dash-cam footage of a black Clio travelling on the A442 which may help with the investigation to call me on 101 extension 7702085 or by email on [email protected] quoting incident number 43i of the 5 September.'
Witnesses can also call Crimestoppers to remain anonymous. 
Source: Read Full Article