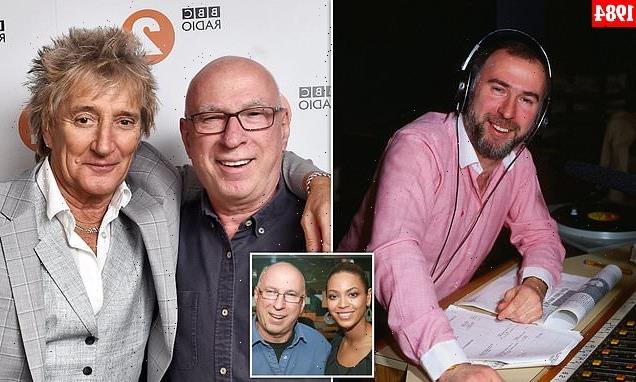 Ken Bruce becomes latest star to leave BBC Radio 2
January 17, 2023
Ken Bruce leaves BBC Radio 2: Legendary DJ, 71, ends 45-year career at broadcaster for new job at Greatest Hits Radio as he becomes latest older star to exit station (and he's taking PopMaster with him!)
Ken Bruce is the latest big name to leave to leave the BBC after 45 years – jumping ship for commercial rival Greatest Hits Radio, declaring: 'I've done everything it is possible to do at Radio 2'.
The Scottish broadcaster, 71, has presented his weekday mid-morning show since 1986 – with just a two year gap between 1990 and 1992 – having first walked into the BBC for work in 1977.
He informed his 9million listeners this morning that he would leave in March – but he is not retiring, heading into commercial radio and taking his much-loved PopMaster quiz with him.
He said: 'Nothing stays the same forever. I've done everything it is possible to do at Radio 2. I've always felt I've got something more to prove. I hope that when people hear the news they will say: "Sorry to hear you're going Ken, but maybe I'll follow you to wherever it is you're going".'
Mr Bruce is the latest veteran to leave the station. Last summer Paul O'Grady exited Radio 2 after Steve Wright, Graham Norton and Simon Mayo all left and were replaced with a younger line up.
One upset listener declared that the news was so shocking that 'there should be one week of national mourning', adding of the BBC: 'Ken Bruce not doing PopMaster is like the ravens leaving the Tower'.
Ken Bruce is leaving the BBC after 45 years, quitting Radio 2 for Greatest Hits Radio
Ken said: 'Nothing stays the same forever and I have decided the time is right for me to move on from Radio 2 when I reach the end of my current contract in March. It's been a tremendously happy time for me: I've made many friends and worked with many wonderful colleagues. However I feel that after 45 years of full-time broadcasting on BBC Radio it's time for a change. 
'I would stress that this is entirely my decision but some new opportunities have come up and I would like to continue my career in a slightly different way in the next few years, the details of which will be revealed shortly. 
'I will always be very proud of my association with the BBC and Radio 2 in particular and I'd like to thank everyone who has helped to make the mid-morning show a success'.
Shortly after the Radio 2 confirmed his exit – Bauer Media said Ken was off to Greatest Hits Radio, where other hosts include 'The Professor of Pop' Paul Gambaccini, who has been so critical of the BBC.
Ken Bruce said "What better way to celebrate my forty-five years in radio than with a new adventure and a brand-new show on Greatest Hits Radio. 
'I say brand-new but there will still be PopMaster , me and my musings and all the great records you know and love from the 70s, 80s and 90s. I'm looking forward to getting started and to you joining me for my very first show. See you in April!' 
Source: Read Full Article