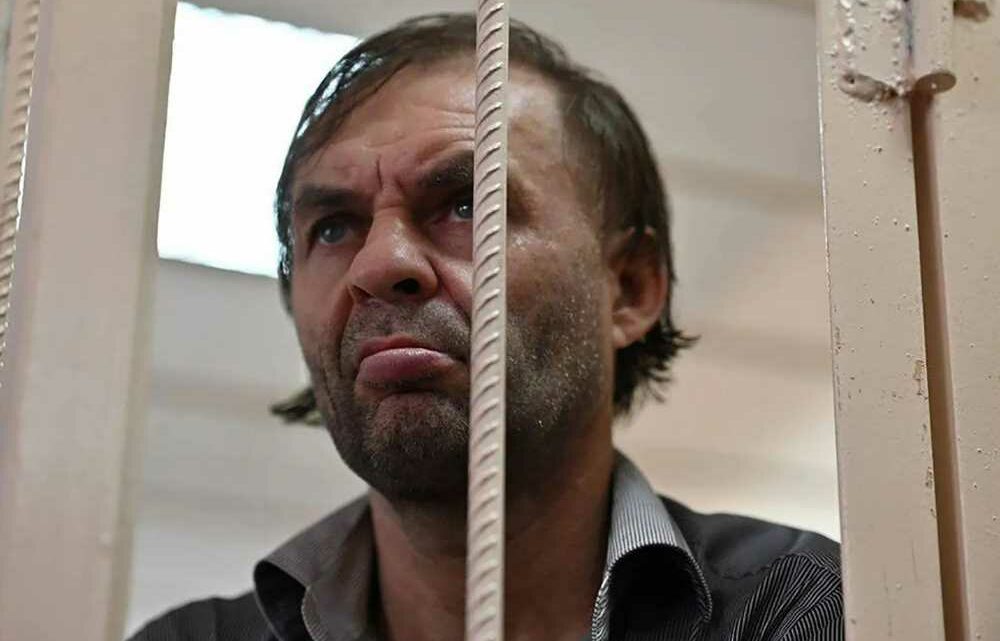 Human bones found at house of 'maniac' who imprisoned & tortured sex slave in dungeon for 14 years | The Sun
August 4, 2023
HUMAN remains have been found at the house of Vladimir Cheskidov after the Russian "maniac" captured and held a woman for 14 years.
Ekaterina Belyankina, now 33, escaped and fled Cheskidov's house this week – and cops have now discovered bones, believed to be those of another woman.
The female in question was named Oksana, although her full identity is yet to be disclosed.
She was also imprisoned at another property before she was murdered between 2010 and 2011.
Cheskidov, 51, was under armed guard in a psychiatric hospital once he was captured but was soon released for his court appearance two days later, having "recovered".
He has now been remanded in custody for two months by a judge pending further investigations into murder, rape and kidnapping.
Read more in World News
Brit family of bank chief who vanished without a trace offer £30k reward
Brit tourist found dead in sea in Ibiza near villas once used by Wills & Kate
Cheskidov faces life in a grim Russian penal colony if convicted.
His mother, 72-year-old Valentina, meanwhile, could face up to 15 years behind bars if also found guilty of kidnapping.
As for Ekaterina, she managed to escape after Cheskidov became too drunk to remember to lock her in the dungeon, taking her chance to flee.
She was able to relocate her older sister, Elena, who is currently taking care of her.
Most read in The Sun
Stacey Dooley devastated as star of her Sleeps Over series dies at just 29
British comedy legend rushed to hospital after freak accident 'almost kills him'
Harry & Meghan SNUBBED from royal gathering to mark 1 year since Queen's death
Mum dies from 'water poisoning' after drinking four bottles in 20 minutes
Ekaterina has since revealed that Cheskidov forced her to help him cut up Oksana's body, whose remains were found in the dungeon, after plunging a knife into her head following an "argument". 
According to local reports, she told her sister Elena "that [Vladimir] always had a knife [in his hands], and apparently, [any] step to the left, to the right [led] to punishment
"There was another girl there [when she was first held aged 19]. 
"He introduced [that girl] as his wife. 
"But then, I don't know what kind of conflict they had, he plunged a knife right into her head.
He said to [Ekaterina]: "If you behave the same way, you will get the same [punishment].
"Then he dismembered her and she [Ekaterina] helped him.
"Remains, arms and legs, were packed in a barrel….to bury [them]."
Ekaterina – known as Katya – was raped "more than 1,000 times" by Cheskidov and forced to cook for the mother.
However, he said in court that his relationship with Ekaterina was one of "love".
His mother claimed: "She joined my son and lived like a queen…
Read More on The Sun
Asda makes a major change to stores with new shopping range
I was a single mum on benefits – I now own a giant home & earn £100k
"No-one kept her."
She insisted: "Katya lived [with us] at her own free will."

Source: Read Full Article