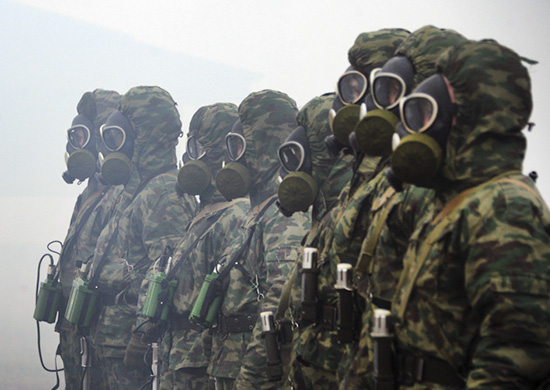 How Mad Vlad could unleash chemical weapons on West in desperate bid to sabotage weapons being shipped to Ukraine | The Sun
April 10, 2023
DESPERATE Vladimir Putin could resort to using chemical weapons in the West in a bid to sabotage arms supplies to Ukraine, experts have warned.
As the Russian tyrant's dismal war rages on with little movement on the frontlines, it's feared the tyrant might take "more extreme measures" to disrupt the flow of weapons.
Two former British military officers warned that Vlad could turn to launching chemical attacks on the key weapons supply chain.
The West has been since the start of the war helping to arm Ukraine with key weapons they need to beat back Russia.
And so Putin may seek to cut this lifeline of arms, ammo and armour – potentially using a chemical attack.
Such weapons are known to be in Vlad's arsenal – and he has used them before, often with a wry smile and an obviously false denial.
Read more on the Ukraine war
Russian soldiers are too DRUNK to fight in Ukraine, says Brit intelligence
How Ukraine could use British tanks to finally end 'bloodiest battle' of war
Russia has repeatedly vowed to destroy all weapons given to Ukraine by Nato member states.
And meanwhile, a Russian spy ring was busted last month after allegedly plotting to sabotage vital transport routes being used to send weapons from Poland to Ukraine.
As Putin becomes more desperate, Brigadier Ben Barry said he could "surprise us" with an unconventional attack.
He warned Russian spies could plant a nerve agent, such as Novichok, on the gates of an arms factory in Europe in a reckless bid to block weapons routes.
Most read in The Sun
Paul Cattermole's ex Hannah Spearritt broke down after hearing of his death
Paul revealed hopes for 'new beginnings' in tragic final interview
Last pictures of S Club 7 star smiling just a day before he was found dead
Family release heartbreaking statement in tribute to 'beloved Paul'
Up to 10 planes packed with military supplies land every day to supply Ukraine.
The UK has sent a squadron of 14 Challenger 2 main battle tanks ahead of a possible spring counter-offensive against the Russian invaders.
President Volodymyr Zelensky has also taken delivery of Howitzers and helicopters from the US and armoured vehicles from Germany.
Just weeks ago, Prince William made a hush visit Rzeszow in Poland – a logistical gateway to Ukraine and where most Western weapons arrive before being sent over the border.
Surrounded by US-made Patriot missile air defence, the base is home to 75 Brits working with Polish and American allies just 50 miles from the Ukrainian border.
Billions of pounds of weaponry and ammunition have passed through the hub since Putin's shambolic invasion began.
"There's a vast infrastructure in Poland and other Eastern European countries that is receiving and transferring weapons and equipment to Ukraine," Brigadier Barry told The Sun Online.
"Prince William visited the British air defence factory protecting the main airfields that these supplies are coming in on.
"Russia might choose to attack that.
"It's not beyond the wit of man that they might, for example, put Novichok on the gates of an arms factory."
Novichok was developed by the Soviet Union in the 1970s and 1980s – and has already been used in several attacks on foreign soil.
He said its use would mark "quite an escalation" in the conflict – and such an attack from Russian security services in the West would see the ramping up of sanctions.
As they get more desperate, we must expect them to look at more extreme measures
"I think we should be under no illusions that Western security agencies are busy working very hard to constrain the freedom of actions of the Russian secret services," said Brigadier Barry.
Hamish de Bretton-Gordon, former commander of the Army's Chemical, Biological, Radiological and Nuclear Regiment, said Putin launching an attack in the West using chemical weapons was a "very real prospect" as he's already used it in the UK.
In 2006, Russian defector Alexander Litvinenko was poisoned with polonium in London – and claimed Putin had directly ordered his assassination.
Then in 2018, former GRU agent Sergei Skripal and his daughter Yulia were poisoned with Novichok in Salisbury.
Anti-terror cops discovered the nerve agent used was military-grade Novichok, made in Russia – sparking a fresh wave of concern over the country's production and use of chemical weapons.
And as Putin gets "more desperate" in light of his shambolic Ukraine war, Bretton-Gordon warned Russia "will be looking at any way they can" to sabotage arms supplies.
"When it comes to the UK, Putin has used chemical weapons at least twice – polonium in 2006 and Novichok in Salisbury in 2018," he told The Sun Online.
"The ability to disrupt the logistic line by using chemical weapons is certainly a possibility which I'm sure security services across Europe are looking at very closely.
"We need to be very alive to the fact that as Putin gets more and more desperate because his conventional forces seem unable to stop Western equipment, they will be looking at any way they can.
"The use of chemical weapons, no doubt they are looking at.
"As they get more desperate, we must expect them to look at more extreme measures.
"Western security forces led by the Americans and Brits are paying a lot of attention to this and making it difficult for them to do this."
The UK's armed forces minister James Heappey has already warned Britain and its Western allies could deploy troops to Ukraine if Russia uses chemical weapons.
Read More on The Sun
Amy Childs gives birth to twins after 'long and exhausting' labour
People are only just realising why postal workers write 'P' on letters
Russia claims development work on Soviet-era nerve agents stopped in 1992 – and existing stockpiles were destroyed in 2017.
Source: Read Full Article