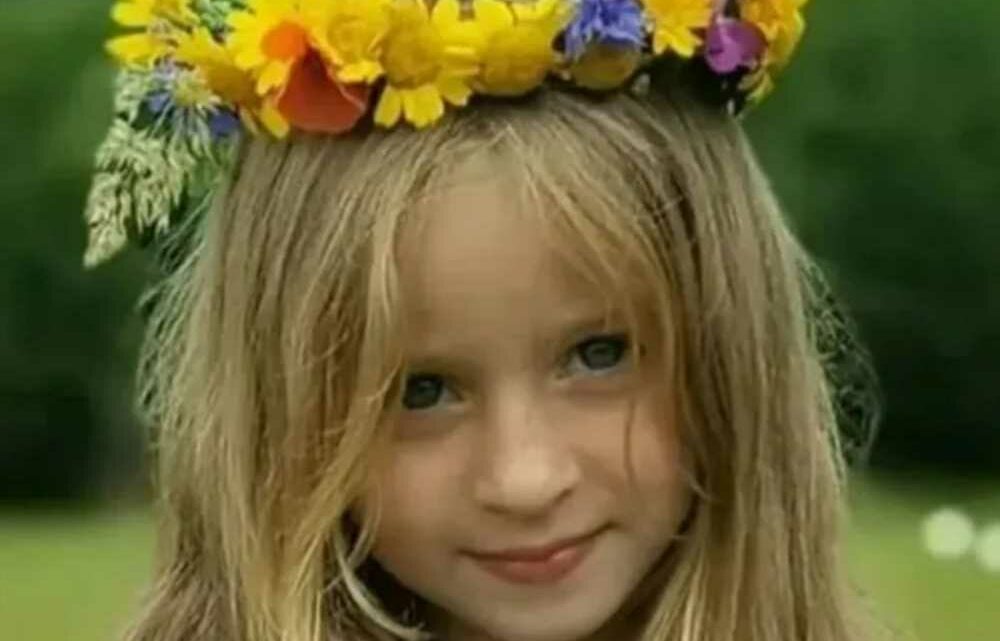 Horror as 'beloved angel' dies just hours before eighth birthday in Cork beach tragedy | The Sun
September 6, 2023
A YOUNG girl who drowned after being swept out to sea by a freak wave at Fountainstown Beach in Cork has been remembered as a "vibrant and joyful soul who left us far too soon".
Emili Roman, who was enjoying a day out with pals on the beach yesterday, would have turned eight-years-old on Thursday, grieving school staff said.
Emili, along with her twin brother Jeremy, was a second class pupil at Templebreedy National School in Cork.
Church of Ireland Bishop of Cork Paul Colton, who is patron of the school, said there was widespread devastation as news of Emili's loss emerged.
He said: "The entire school community in our small Church of Ireland school in Crosshaven, Co Cork, together with the local parish and community, are in shock and are utterly devastated at the death of our second class pupil Emili Roman.
"Most of all we are all heartbroken for Emili's family and loved ones.
"Emili would have been eight-years-old tomorrow. Emili and her twin brother Jeremy have been in our school since they joined Junior Infants in 2020."
Bishop Colton said the school community was "in shock and devastated" but couldn't begin to imagine the pain Emili's family now feels.
He added: "On behalf of us all in the Church of Ireland, in general, and in connection with Templebreedy National School and Templebreedy Parish, in particular, I too extend our sincere sympathy to everyone in the Roman family, to Emili's mother, Marta, father Slawomir, twin brother Jeremy, and older sister Inga.
"A tragedy like this is having a traumatic effect also on this small parish school at the start of this new school year, and also the wider community. I am visiting the school this morning and throughout the day."
Most read in Irish News
KICKING OFF
Love Island's Maura Higgins and Faye Winter in huge backstage bust-up at NTAs
WILKO WOES
Full list of Wilko stores closing revealed – is one near you shutting for good?
GONG HOME
NTAs stars look all partied out as EastEnders & Love Island favourites head home
QUEUE JUMP
NTA fans spot awkward moment Holly 'jumps in front of Alison' to hug Jay Blades
Templebreedy principal Doris Bryan said Emili was "kind, with a bubbly personality".
She said: "She had a beautiful smile. She was greatly loved by everyone and was very popular with all her friends.
"She was also very artistic and a gifted young girl.  On behalf of the school, I extend our deepest sympathies to Emili's parents, Marta and Slawomir, her older sister Inga and her twin brother Jeremy."
The school has put in place its Critical Incident Plan, with psychologists on hand to support pupils and staff.
LAST FAREWELL
Emili's family thanked all those involved in the search as they confirmed her funeral details.
They said: "The family would like to thank all those who assisted at Fountainstown on Wednesday.
"Everyone is welcome to the funeral but the family would appreciate if people would respect their privacy at this time."
Emeli will lie in repose at Fordes Funeral Home, Old Waterpark, Carrigaline on Friday from 5pm until 6pm. 
Her requiem mass will take place on Saturday at 11.30am in the Church of Our Lady and St John,  with burial following at St John's Cemetery, Ballinrea.
'RAY OF SUNSHINE'
Grieving friends have launched a fundraising campaign to cover the costs of "beloved angel" Emili's funeral, with almost €3,000 raised by Wednesday afternoon.
Family friend Beata O'Sullivan said: "Emili was taken from us while doing something she loved – swimming – and her loss has left an irreplaceable void in our lives.
"Emili was a ray of sunshine in our lives, a compassionate friend, a loving daughter, and a cherished sister.
"Her laughter was infectious, and her kindness knew no bounds. She touched the lives of everyone she met with her warm smile and boundless enthusiasm.
"Her love for swimming was just one facet of her vibrant personality, and it brought her immense joy.
"We have established a GoFundMe campaign to help cover the funeral expenses, including the cost of the service, burial, and a memorial to honour her memory.
"Your contributions will allow us to give Emili the dignified farewell she deserves and alleviate the financial burden on her grieving family during this incredibly difficult time.
"We are grateful for your generosity, and we want to thank you in advance for your support during this profoundly challenging period in our lives. Emili's memory will live on in our hearts."
HUGE SEARCH
Little Emili had been playing with pals on the beach at Fountainstown when she was swept out to sea by a freak wave at around 4.30pm on Tuesday.
A massive sea and air search was launched, and tragically three hours later the young child's body was spotted.
Crosshaven RNLI chiefs said: "At 7.45pm the body of the child was spotted by a member of the public and one of our lifeboat crew in the Surfline. They recovered her to the beach."
The girl's body was taken to Crosshaven Lifeboat Station where family members were gathered to be reunited with her before she was taken to Cork University Hospital where a postmortem examination is taking place today.
Crosshaven Coastguard said "crews worked tirelessly" after arriving on scene to find the child.
They added: "But unfortunately some time later a local person recovered her from the water after being washed ashore.
"She was transported by the Irish CoastGuard jeep to our local station where she was later met by her family and transported to CUH for post mortem. 
"Remember if you see someone in trouble on or near our coasts or inland waterway dial 112/999 and ask for the Irish Coast Guard.
"May she rest in peace. Our condolences to her family."
The Coroner has been notified and an inquest will take place at a later date. Gardai will prepare a file for the Coroner's court.
TRIBUTES POUR IN
Cork Fianna Fail Councillor Seamus McGrath said that the news of the passing of the child was "truly devastating".
He said: "My thoughts and prayers are with the family and friends of the little angel.
"The lower harbour community has experienced unimaginable tragedy and loss in a short number of weeks. We all wish we would wake up from the nightmare."
Barry O'Regan of Rising Sun School of Karate also paid tribute to Emili.
He said: "It is with the deepest sadness to hear of the passing of Emili our student and beautiful friend who died so tragically on Tuesday at Fountainstown, Co Cork. May she rest in peace."
The death of the little girl comes in the wake of a number of tragedies in the sea in Cork in recent weeks.
Read More on The Sun
Full list of Wilko stores closing revealed – is one near you shutting for good?
Holly Willoughby breaks silence on This Morning's crushing loss at NTAs
Jack O'Sullivan, 14, died on August 24 after he got into difficulty while swimming with friends at Passage West on Cork's Lower Harbour.
On August 20, Ivan Chittenden, 64, from Toronto, Canada and Meath native Brendan Wall died in separate incidents during the swim section of the Ironman event in Youghal.
Source: Read Full Article