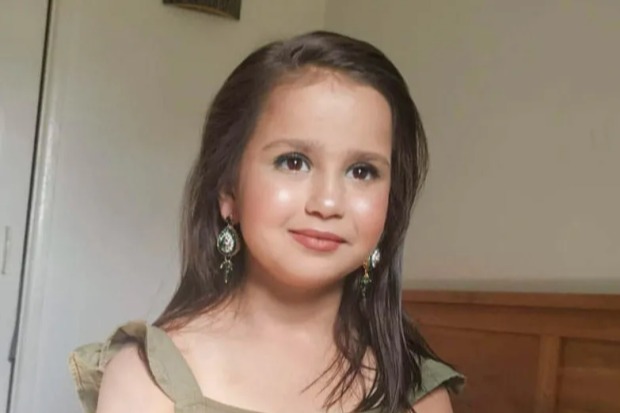 Blow to Sara Sharif murder probe as court makes new ruling after cops question family in Pakistan | The Sun
August 26, 2023
COPS are not allowed to detain relatives of Sara Sharif's dad for questioning in Pakistan, a court has ruled.
The 10-year-old suffered "sustained injuries" before cops found her body at the house in Woking at around 2.50am on August 10.
She was discovered after officers had a 999 call from her father Urfan from Pakistan.
An international search is underway for Urfan, his partner Beinash Batool and the 10-year-old's uncle Faisal Malik.
They are wanted for questioning in the investigation.
But now Lahore high court, Rawalpindi bench, has ruled that cops will no longer be allowed to detain Ufan's family members.
Police had already quizzed two of his brothers under the instruction of Interpol – but no arrests were made, reports The BBC.
UK authorities face an uphill battle to get Sara's father, partner and uncle back to Britain.
This is because the UK does not have a formal extradition treaty with Pakistan, making it difficult to get the runaways back for questioning.
A post-mortem in recent days revealed that young Sara suffered "multiple and extensive injuries which are likely to have been caused over a sustained and extended period of time".
Most read in The Sun
Cops find 'handwritten note in tragic Sara Sharif's home naming her killer'
String of soaps' biggest stars face the axe as shows slash wage bills
Emmerdale's Amy Nuttall kicks husband out of their home for second time
Death of Stagecoach bus driver killed in horror crash being treated as murder
It comes after it was revealed Sara was known to social services.
Surrey County Council said it could not comment further while a review by the Surrey Safeguarding Children Partnership was being undertaken.
Cops are continuing to appeal for information about Sara's death and they would like to speak to anyone who knew the girl or her family.
A statement from the force said: "No piece of information is insignificant, so if you can help, please contact us.
"If you would like to stay anonymous, you can report information to Crimestoppers."
Source: Read Full Article