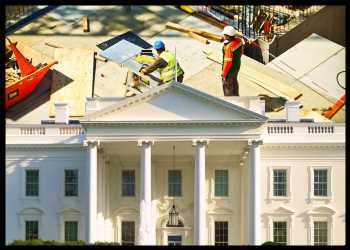 US To Strengthen Protections For Workers Vulnerable To Exploitation
October 20, 2023
A new report of the H-2B Worker Protection Taskforce has recommended new actions to be taken by four federal agencies—the Departments of Homeland Security (DHS), Labor (DOL), and State, as well as the U.S. Agency for International Development (USAID)— to strengthen protections for workers in the H-2B program, who are vulnerable to exploitation by their employers.
Each agency involved in the task force is committed to key actions aimed at improving the safety and security of all workers under the H-2B program and ensuring American workers are not disadvantaged when employers use the visa program. These actions include better protecting workers engaged in labor disputes, addressing exploitation during recruitment, sharing resources with workers to inform them of their rights, enhancing data sharing and participating in a new working group dedicated to H-2 workers' rights.
The H-2B program permits employers to temporarily hire noncitizens to perform nonagricultural labor or services in the United States. Workers in the H-2B program work alongside U.S. workers in some of the country's most critical occupations. Too often, H-2B workers face significant challenges and structural disincentives to report or leave abusive conditions, and they often lack power and resources to exercise their rights when exploitative employment situations arise. This vulnerability not only harms H-2B workers, but also undermines wages and working conditions for all workers.
To address these issues, the Biden Administration in October last year announced the creation of the White House-led H-2B Worker Protection Taskforce.
The Taskforce submitted its report after holding listening sessions and gathered recommendations from key stakeholders, including worker advocates, immigration groups, unions, experts, and researchers.
The report announces more than a dozen action items to be taken across the federal government to advance protections for H-2B and, in select cases, H-2A workers.
They include protecting H-2B and H-2A workers engaged in labor disputes with their employers, Leveraging existing data to increase transparency and reduce the vulnerability of H-2B and H-2A workers, Reducing workers' vulnerability to exploitation from labor recruiters and employers, Empowering workers by improving their access to information, and Establishing a standing Interagency H-2 Worker Protection Working Group.
Source: Read Full Article