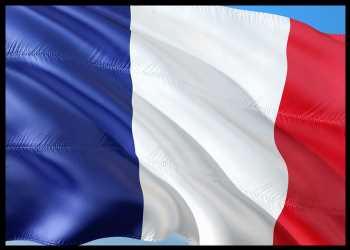 French Manufacturing Sentiment Weakest Since Early 2021
August 24, 2023
France's manufacturing confidence deteriorated to the lowest since early 2021 on weak assessment of order books and past production, monthly survey results published by the statistical office INSEE showed on Thursday.
The manufacturing sentiment index slid to 96 in August from 101 in July. This was the lowest reading since January 2021 and also below economists' forecast of 99.
The balance of opinion related to the change in production over the last three months deteriorated to its lowest since August 2020. The corresponding score was -5 compared to +9 a month ago.
By contrast, the own-production expectations index advanced to +1 from -4 in July. At the same time, general production expectations indicator remained unchanged at -9. The economic uncertainty felt by business leaders diminished since July.
The balances of opinion associated with the level of the order-books, overall and foreign, shrunk sharply. The overall order books balance plunged to -21 from -15. Likewise, the foreign order books index slid to -15 from -5.
Manages' assessment about the past workforce size weakened in August with the index falling to 4 from 8. The index measuring future workforce size held steady at 10.
The balance of opinion related to the expected trend in selling prices over the next three months declined to 3 from 7 a month ago.
Further, the survey showed that the balance of opinion associated with the current level of the inventories of finished-goods rose moderately to 18 from 16.
The overall business confidence index, which comprises the responses of business leaders from sectors such as manufacturing, construction, services, retail trade, and wholesale trade, dropped only marginally to 99 in August from 100 in July.
Source: Read Full Article