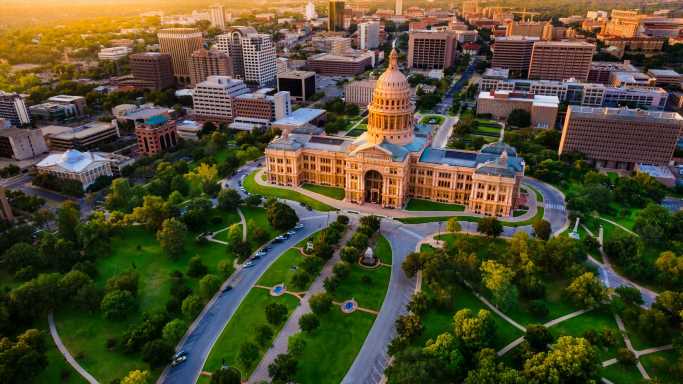 Bill Proposes Property Tax Credits From Texas to Straight Couples Only
March 10, 2023
Some Texas residents could get a tax rebate going forward if a new proposal is approved. This new proposal calls for giving property tax credits from Texas depending on factors that some consider controversial. Specifically, the proposal aims to give tax credits to qualifying married couples based on the number of children they have.
Property Tax Credits From Texas: Who Could Get Them?
Texas state Rep. Bryan Slaton recently introduced a proposal (HB2889) that would give property tax credits from Texas to qualifying married couples. The bill defines a married couple as "a man and a woman who are legally married to each other, neither of whom have been divorced."
"I come from East Texas. We have biblical values there where we want people to get married, stay married, be fruitful and multiply," Slaton said.
If approved, qualifying families with four qualifying children would get a 40% property tax credit. The tax relief would increase by 10% for every additional qualifying child, while a couple with ten or more children would result in a 100% tax credit.
Slaton notes that he is worried a "little bit" about the state's birth rate and this credit would encourage a "healthy family unit." The tax relief would continue even when the kids become adults.
"I think we need to incentivize more children," he said.
Who Won't Qualify For The Credit?
Although the proposal seems to be a step in the right direction, it does encourage discrimination. The property tax credits from Texas won't be offered to all families; rather, only heterosexual couples would qualify for it.
It means that those who have divorced at least one partner won't qualify for the credit. Also, the bill excludes LGBTQ+ people from receiving the credit. Also, couples with adopted children or those who had children before they were married won't get the credit for those children.
Owing to such exclusions, many believe that this proposal is not constitutionally valid at the state or federal level. This legislation also seems to be against the Supreme Court ruling that gives people the right to marry any person of their choice.
In response to the opposition, Slaton noted that children do better "when they have their mother and their father in the same home with them." And on whether the legislation is legal or not, he said, "We can have that discussion, and they can have that discussion in court."
This is not the first time Slaton has openly opposed LGBTQ+ matters. Last Summer, Slaton wanted to ban kids from attending any performance involving drag queens. This month, he came up with a proposal to classify gender-affirming health care for trans youth as child abuse under state law.
"Drag shows are no place for a child. I would never take my children to a drag show…," Slaton tweeted at the time.
This article originally appeared on ValueWalk
Sponsored: Find a Qualified Financial Advisor
Finding a qualified financial advisor doesn't have to be hard. SmartAsset's free tool matches you with up to 3 fiduciary financial advisors in your area in 5 minutes. Each advisor has been vetted by SmartAsset and is held to a fiduciary standard to act in your best interests. If you're ready to be matched with local advisors that can help you achieve your financial goals, get started now.
Source: Read Full Article