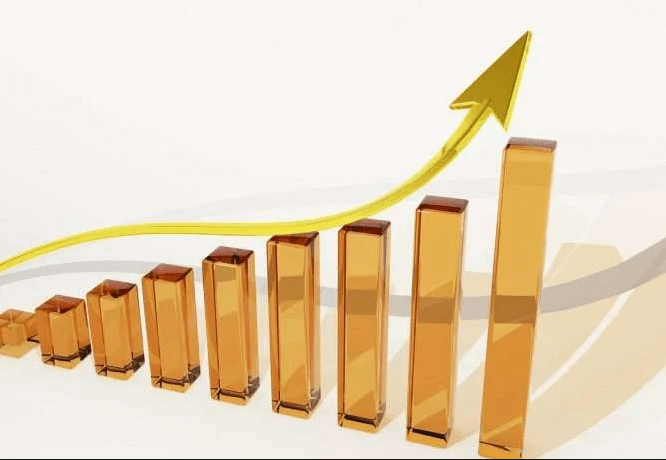 XRP To $10: What Could Trigger An Upward Climb
August 7, 2023
XRP is currently undergoing a notable price correction, with a 24-hour decline of 2.2% and a seven-day slump of 12.1%, bringing its price to $0.61 according to CoinGecko. 
However, amidst this downturn, prominent crypto YouTuber and XRP analyst, Alex Cobb, has set an ambitious price target of $10 for the digital asset, employing the Elliott Wave Theory to analyze its monthly price chart.
Source: Coingecko
Understanding Elliott Wave Theory
Elliott Wave Theory is a technical analysis approach that seeks to predict price movements in financial markets by identifying recurring patterns in market sentiment.
It is named after its creator, Ralph Nelson Elliott, who proposed that market prices unfold in repetitive patterns of five upward waves, called impulse waves, and three downward corrective waves.
These waves are believed to reflect the psychology of market participants, alternating between optimism and pessimism.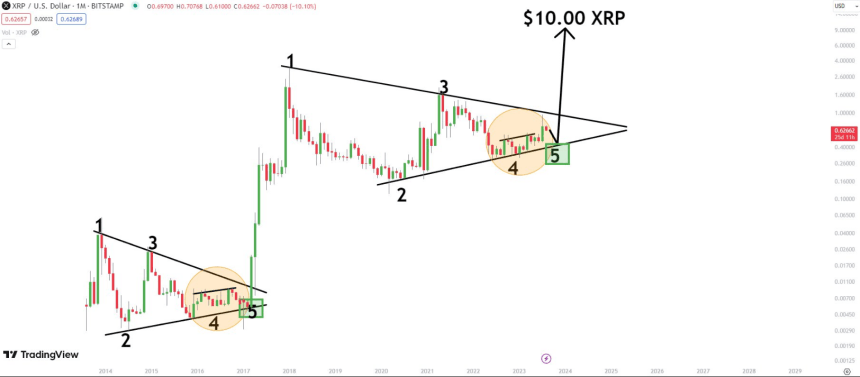 XRP/USD 30-day price chart. Source: FXstreet/TradingView
Amidst the bearish sentiment surrounding XRP, Cobb's prediction of a $10 price target showcases his optimism and faith in the potential of the cryptocurrency.
Cobb's application of Elliott Wave Theory to the monthly price chart of XRP has led him to believe that a significant upward movement is on the horizon, potentially taking the price to unprecedented levels.
Ripple's Expanding Ecosystem
Despite the current market challenges, Ripple, the company behind XRP, has been making notable strides in expanding its ecosystem. A major boost came in the form of Ripple's membership acquisition in the International Swaps and Derivatives Association (ISDA), granting access to a massive derivatives market. 
This move has positioned Ripple among over a thousand member institutions from 79 countries, potentially opening new avenues for XRP's adoption.
XRP market cap at $32.6 billion on the daily chart: TradingView.com
Bullish Sentiment And Recent Developments
Meanwhile, Ripple's partial victory against the US Securities and Exchange Commission (SEC) has acted as a catalyst for bullish sentiment within the XRP community.
With more clarity on XRP's legal status as "not an investment contract," Ripple has been able to focus on its developmental efforts and forge new partnerships. These developments, coupled with the company's strides in technology and collaborations, drive the adoption of XRP tokens across various use cases.
A recent analysis reveals that XRP finds itself at a crucial juncture as it clings to the 50 Exponential Moving Average (EMA) support level. This level has historically provided strong support during market downturns, often acting as a springboard for price rebounds.
While the current market conditions are challenging, the reliance on this support level gives hope to XRP enthusiasts that a potential price recovery might be on the horizon.
(This site's content should not be construed as investment advice. Investing involves risk. When you invest, your capital is subject to risk).
Featured image from Crypto News Flash
Source: Read Full Article