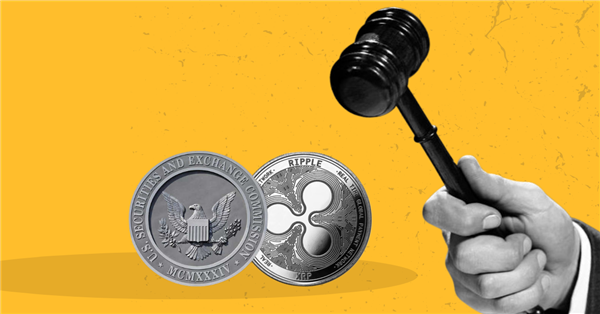 What Does the SEC vs. Coinbase Lawsuit Mean for the Future of Crypto? – Coinpedia Fintech News
September 4, 2023
The SEC vs. Coinbase lawsuit could have a major impact on the crypto industry.

The outcome of the case could also affect the fate of Ripple.

The Torres Doctrine could be a deciding factor in the case.
The U.S. Securities and Exchange Commission (SEC) vs. Ripple Labs and SEC vs. Coinbase cases have captured the attention of the crypto community. And out of the two cases, Pro XRP lawyer John Deaton asserted that the outcome of the Coinbase lawsuit could definitely alter the fate of Ripple. 
The Torres Doctrine
In a watershed ruling, Judge Torres clarified that XRP sales on crypto exchanges and by executives are not securities, coining what has now been dubbed as the "Torres Doctrine." Deaton believes that Judge Failla, who presides over the Coinbase lawsuit,  is likely to adopt the Torres Doctrine. If she does, this could invalidate a section of the SEC's allegations against Coinbase.
SEC vs. Coinbase Lawsuit
Deaton sees the Coinbase case as potentially the more pivotal of the two. Why? Because Coinbase asserts that the SEC doesn't have the jurisdictional authority granted by the U.S. Congress to oversee it. A partial victory for Coinbase would not only solidify the status of token sales but could also pave the way for the much-anticipated approval of spot Bitcoin ETFs.
Read More: Here's Why Coinbase and Binance Will Win Against the SEC
Could Coinbase's Fate Impact Ripple?
According to Deaton, if Judge Failla adopts the Torres Doctrine for Coinbase, a Ripple-SEC settlement becomes increasingly likely.
Such a ruling could back SEC Chairman Gary Gensler into a corner, potentially avoiding a Supreme Court confrontation that might challenge the authority of multiple federal agencies.
Recently, U.S. Senator Cynthia Lummis urged the court to dismiss the SEC lawsuit against Coinbase, arguing that the SEC's actions clash with Congressional intent and could influence other regulators
While these legal developments unfold, XRP's market performance has remained relatively stable. Trading just above a $0.50 support level, with a 24-hour low and high of $0.500 and $0.512 respectively, the market seems to be keenly watching but holding its cards close to its chest.
This Might Interest You: XRP Lawsuit News: Can Ripple and SEC Finally Settle? A Look at the Path Ahead
Source: Read Full Article