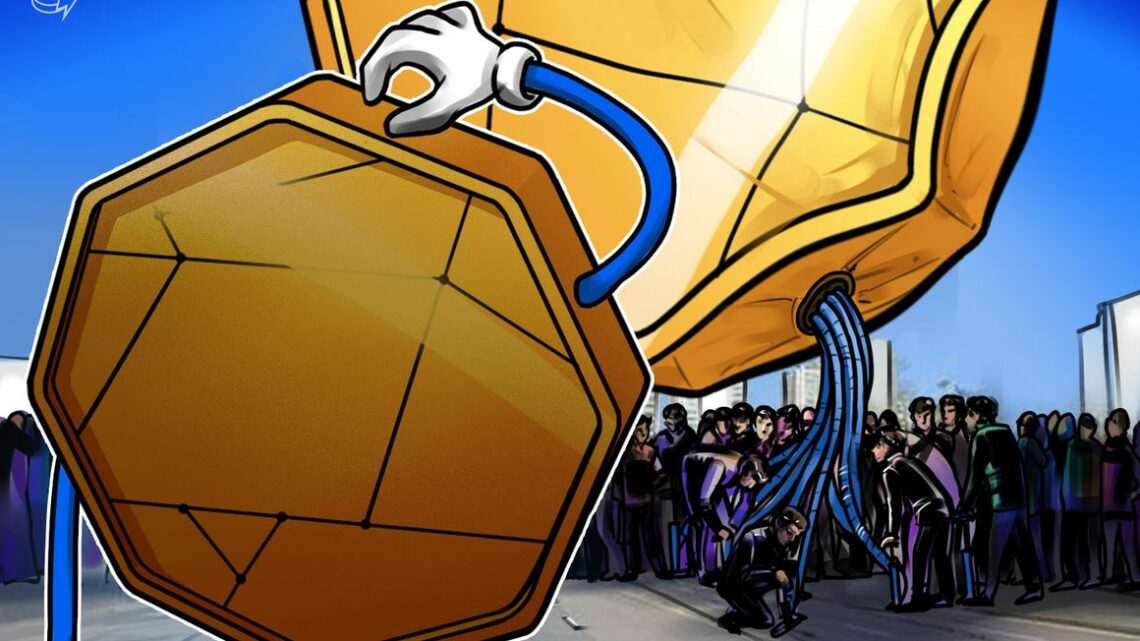 Web3 company to have balloons featured during Macy's Thanksgiving Day Parade
September 14, 2023
The Macy's Thanksgiving Day Parade, one of the most iconic events surrounding the United States holiday in November, will feature characters from the crypto and blockchain space for one of the first times in its 99-year history.
In a Sept. 14 announcement, Web3 firm Cool Cats Group said some of the characters from their nonfungible token (NFT) collection will appear as balloons in the Thanksgiving Day parade scheduled for Nov. 23 in New York City — a blue cat and a milk carton. According to the parade's producer Jordan Dabby, the characters will be represented physically for thousands of New Yorkers watching from the streets and millions watching from their homes.
With roughly two months until Thanksgiving, it's unclear whether any other firms in the crypto and blockchain space plan to have characters represented with parade floats or balloons. The lineup at the Macy's parade changes from year to year, and has featured characters including Baby Yoda from The Mandalorian series, Sonic the Hedgehog, Pikachu, and Charlie Brown.
Related: Indonesian government looks to NFTs to preserve cultural heritage
In 2021, when the parade returned to its full procession following the 2020 shutdowns amid the COVID-19 pandemic, the organizers also launched an NFT series. The following year, in addition to the proceedings held in-person, the event arranged for a virtual parade within the metaverse.
Having a Web3 firm represented in a major event like the Thanksgiving Day parade will likely come amid other happenings in New York. Former FTX CEO Sam Bankman's criminal trial is set to kick off on Oct. 3 and may still be going on at the time of the holiday parade.
Magazine: Crypto City: Guide to New York
Source: Read Full Article