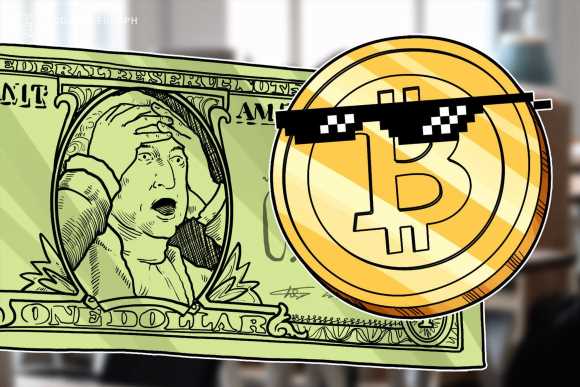 US lawmakers advance legislation blocking the digital dollar
September 17, 2023
The United States House Financial Services Committee is moving forward with legislation aimed at preventing the issuance of a central bank digital currency. 
According to an announcement from chairman Patrick McHenry, the Committee will mark up two bills about a potential digital dollar on Sep. 20. Markups are sessions in which lawmakers discuss the details of a bill. It is a crucial step before a legislation moves to the House floor.
One of the bills is the Digital Dollar Pilot Prevention Act, or H.R. 3712, that prohibits the Federal Reserve from initiating pilot programs to test CBDCs without approval from Congress.​​ The legislation was introduced by Representative Alex Mooney in May.
The Fed recently denied any decision on whether to issue a CBDC, claiming it "would only proceed with the issuance of a CBDC with an authorizing law." However, the Federal Reserve of San Francisco has sought to fill technical positions for a CBDC project over the past few months, indicating that the digital dollar remains on the table.
The second legislation is an amendment to the Federal Reserve Act, prohibiting Fed banks from offering certain products or services directly to an individual, along with prohibiting the use of CBDCs for monetary policy, and for other purposes.
"A Federal reserve bank shall not offer a central bank digital currency, or any digital asset that is substantially similar under any other name or label, indirectly to an individual through a financial institution or other intermediary," reads the bill.
The prospect of a digital dollar has stirred controversy in the United States. Presidential candidates Robert F. Kennedy Jr. and Ron DeSantis have spoken out against the establishment of a CBDC in the country, citing financial privacy concerns. Supporters of CBDCs claim it would help the United States to keep the dollar's global relevance, as well as boost cryptocurrencies adoption.
Magazine: Should you 'orange pill' children? The case for Bitcoin kids books
Source: Read Full Article