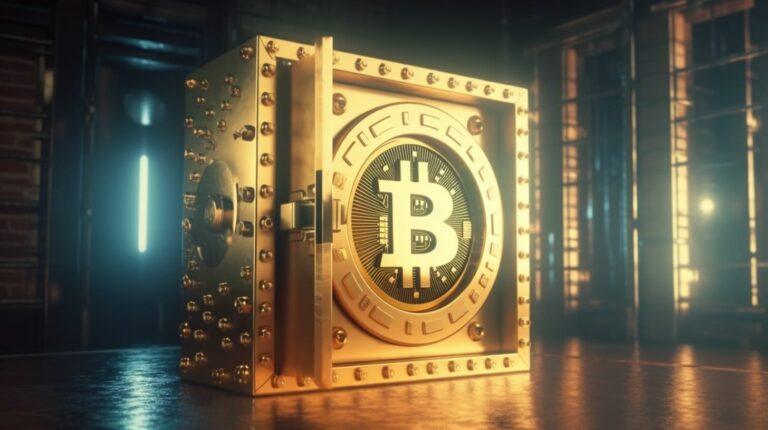 Unveiling the Future of Crypto Custody: Key Takeaways from CCData's Groundbreaking Report
October 25, 2023
A recent report by CCData, commissioned by Zodia Custody, offers an impartial look at the landscape of digital asset custody. Titled "Crypto Custody: An Institutional Primer," the report focuses on the indispensable role custodians play in this rapidly evolving sector. It also delves into the challenges that institutions commonly encounter, factors for institutional integration, and current trends in the industry. The data for this report was collected up to 30 September.
CCData, an FCA-authorized benchmark administrator, is a global leader in providing institutional-grade digital asset data and settlement indices. According to the report, the firm collects and analyzes data from globally recognized exchanges to offer a detailed view of various market aspects, including trade, derivatives, order book, historical, social, and blockchain data.
CCData's impressive report highlights that digital assets have become a transformative opportunity for the financial sector, with an estimated market valuation of $3 trillion in 2021. Despite this growth, the report notes that institutions face significant risks and challenges in safeguarding and transacting these assets.
According to CCData, the issues related to the custody of digital assets differ significantly from those in traditional finance. These challenges range from the potential loss or theft of private keys to vulnerabilities in exchanges and regulatory uncertainties. The report emphasizes the need for institutions to have the right infrastructure to interact securely with these emerging markets.
CCData's report makes it clear that self-custody presents increasing challenges for institutions, particularly in terms of operational complexities, security issues, and the lack of insurance coverage. As a result, the report advises institutions to work only with regulated custodians to navigate the digital asset markets securely and confidently.
The report by CCData emphasizes the importance of custody in the digital asset sector, particularly for institutions. It covers various aspects such as the security measures adopted by custodians, key factors to consider when choosing a custody provider, and insights into different custody models. The report also reviews the latest trends and advancements in the field.
CCData's report suggests that as the digital asset landscape continues to evolve, custodians must adapt their offerings. They have the opportunity to drive adoption by mitigating counterparty risks for investment and asset managers. According to the report, institutions should opt for custodians that offer innovative cryptographic solutions like HSM or OES, as these services significantly reduce counterparty risk and provide a sense of security.
According to CCData, custodians are expanding their services to include trading-related offerings, which could potentially replace the need for exchanges for specific market segments. However, the report cautions custodians to be aware of the complexities and risks associated with their partners to avoid potential drawbacks.
CCData's report notes that as regulatory frameworks like MiCA, FSMA, and VARA become more defined, they are likely to encourage more adoption by reducing the associated regulatory risks. The report advises institutions to choose custodians who can adapt to these regulatory changes effectively and compliantly.
Source: Read Full Article