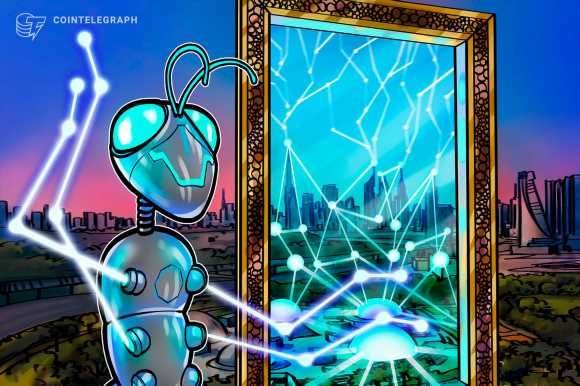 UAE regulator adopts blockchain to speed up commercial judgments
November 16, 2022
A judicial authority established by the United Arab Emirates (UAE) Federal Decree has adopted blockchain technology to save time and costs related to the enforcement of commercial judgments.
ADGM Courts, an authority that supports the financial regulator Abu Dhabi Global Markets (ADGM), has implemented blockchain technology to help save significant time for the parties in the judicial process. Commercial judgments involve assessing various financial risks and dealing with commercial issues in business.
Digitization through blockchain technology will allow courts and parties to immediately access commercial judgments — a move aimed at easing judicial processes for international trade and commerce.
Explaining the new development, Linda Fitz-Alan, the registrar and CEO of ADGM Courts, highlighted that the organization's primary focus is to transform judicial services using technology. "Our focus has now turned to enforcement to respond to the pressing needs of the international business community and to drive sustainable change for the justice sector," Fitz-Alan explained. The ADGM Courts CEO also noted that introducing blockchain for commercial courts boosts the organization's reputation as a leader in digitizing justice.
ADGM Courts is an independent authority responsible for adjudicating civil and commercial disputes. The organization supports ADGM, the financial regulator operating in the capital city ofAbu Dhabi.
Related: UAE Web3 ecosystem houses almost 1.5K active organizations: Report
Meanwhile, a new blockchain and crypto association that aims to develop blockchain and crypto ecosystems in the Middle East, North Africa and Asia was launched in the ADGM economic free zone. Dubbed the Middle East, Africa & Asia Crypto & Blockchain Association (MEAACBA), the nonprofit organization will help facilitate regulatory solutions, create more commercial opportunities and invest in education.
On Oct. 5, a Chainalysis report highlighted how the Middle East and North Africa (MENA) region is one of the fastest-growing crypto markets globally. The report shows that in 12 months, from July 2021 to June 2022, users in the MENA region received $566 billion worth of cryptocurrencies, a growth of 48% compared to 2021.
Source: Read Full Article