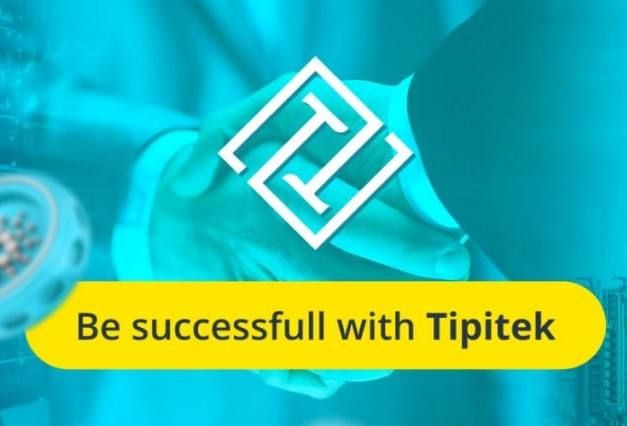 Tipitek empowers its customers
August 18, 2023
Tipitek is a business division of Cryptoves LLP with its own high-speed, reliable and modern cryptocurrency platform. Since its launch, the entire Tipitek ecosystem has continuously evolved to provide a reliable platform for the crypto industry. An expansion of the number of tools was previously announced, however, not all details were covered. Today, Tipitek gives the opportunity to work not only with cryptocurrency, but also tokenized stocks, indexes, precious metals, commodities and energy assets.
About Tipitek
Analyzing the work of Tipitek, we can certainly say that the creators managed to combine all the best: innovation, style, comfort, safety, multifunctionality, stability, high speed, etc. Both beginners and experienced traders enjoy working here, because everyone sees the benefits for himself.
Several types of trading accounts are available at Tipitek. And the use of margin trading conditions allows you to work for growth.
More instruments
This decision by management now allows Tipitek customers to work with cryptocurrencies and other tokenized assets, stocks, indices, precious metals, commodities, and energy assets on one platform. This greatly simplifies the life of an active trader and saves his time. And we know that time plays a very important role in our clients' lives.
And so, now Tipitek users can trade:
Cryptocurrency pairs (crypto-USDT, crypto-crypto). Over 30 directions to trade bitcoins, stabelcoins, altcoins. Flexible leverage.
Tokenized stocks. Over 150 positions of well-known global companies. Short and long term strategies available.
Tokenized indices. Availability of the most popular global trends. Relevance to underlying assets. Market turnover of over $1 trillion per day.
Tokenized precious metals. Let's agree that the inclusion of tokenized metals is a great decision, because investing in precious metals is a classic for every investor.
Tokenized commodities. An impressive list of available tokenized commodities (corn, wheat, beans, etc.). Compliance of all quotes with the Chicago Stock Exchange.
Tokenized energy assets. A rather courageous decision, since only brave and experienced traders who know how to take risks work with tokenized energy assets. However, at the same time, it is an excellent way to make money efficiently.
And so, the development of Tipitek's trading division is moving in the right direction. And against the background of the work of similar projects, which launched their activities at about the same time as Tipitek, the competitive advantages are clearly visible. Expanding the list of tools is a great solution for further promotion, which will help to attract new users, as well as increase the capabilities of each active customer.