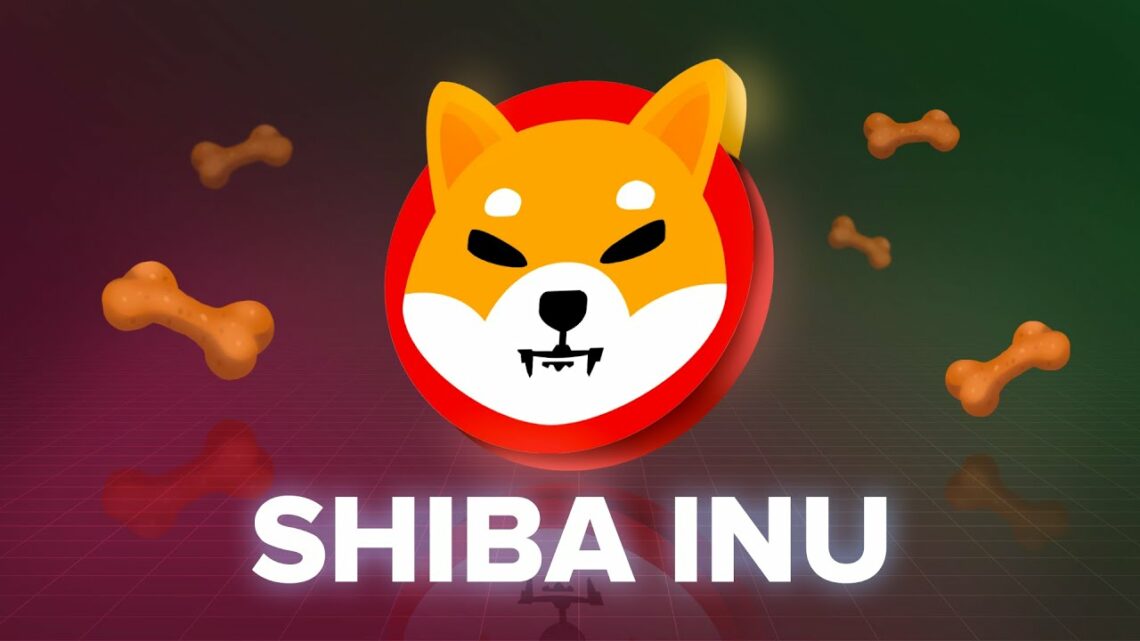 These Countries Are Picking Shiba Inu Over Dogecoin And Cardano
September 15, 2023
Shiba Inu has been constantly garnering favor among crypto investors since its first price surge back in 2021. Even with the price drop over the last year, the meme coin still features as an investor favorite, surpassing the likes of Cardano and Dogecoin in countries with a large crypto investor presence.
Shiba Inu Search Surpass Dogecoin And Cardano
Google Trends has shown that interest in Shiba Inu has surged ahead of that of Dogecoin in Canada and the United States, as well as Cardano. The data which shows the movements over the past 12 months shows points in time where the search for Dogecoin had spiked significantly, leading to a remarkable lead by Dogecoin compared to Shiba Inu and Cardano.
However, as time has passed and periods of brief spikes have been left behind, the trends have indicated that Shiba Inu remains the asset of the three gaining investors' attention. Since April 2023, SHIB has appeared ahead of both Cardano and Dogecoin with no end in sight for this trend.
In September alone, the interest in Shiba Inu has come out more than double those of Cardano and Dogecoin. Even toward the end of August when the crypto market crashed and interest waned, Shiba Inu went in the opposite direction.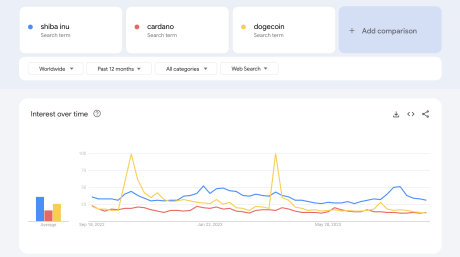 SHIB trends higher than ADA and DOGE | Source: Google Trends
This spike in interest shown in the chart above coincides with the launch of the Shibarium blockchain. The Layer 2 network built atop the Ethereum blockchain was in the works for a long time and when it eventually launched in August, it triggered renewed interest in the SHIB token which currently serves as its official governance token.
SHIB Falls Behind Dogecoin In Profitability
While Shiba Inu is leading in terms of interest, it has not translated to profitability for the meme coin's holders. The percentage of SHIB holders currently seeing any kind of profit is at only 9% compared to 41% for DOGE holders, according to data from IntoTheBlock.
However, SHIB is still doing well compared to Cardano in this regard whose holder base is almost completely submerged in losses. Data shows that ADA holders in profit are sitting at a sad 4%. When put in contrast with SHIB's numbers which is still disappointing, the meme coin is seeing twice as many holders in profit.
In terms of price performance, all three have performed similarly when comparing their current prices to their all-time prices. SHIB is down 91.49% from its ATH, while Dogecoin and Cardano are down 91.59% and 91.89%, respectively, data from Messari shows.
Source: Read Full Article